As you may know, Chez Perrin has been undergoing a major extension, in theory, this will allow me to move quite a bit of "office" stuff out of my workroom, however, it has meant there has been little time for modelling other than completing the HP115. Ironically it has also meant that the room has become a dumping ground for all sorts as parts of the house get destroyed before being rebuilt. Now with Christmas looming, present and supplies are also fighting for room. In a word nothing much happening modelling wise.
A few weeks ago I did get to the bench and spent some time on a couple of long-term car projects (they were not meant to be long-term). Here's the Lindberg 1/32 Sprite MkII. I got to finally use by micro drill adaptor for my electric screwdriver to drill out all the holes in the wheels.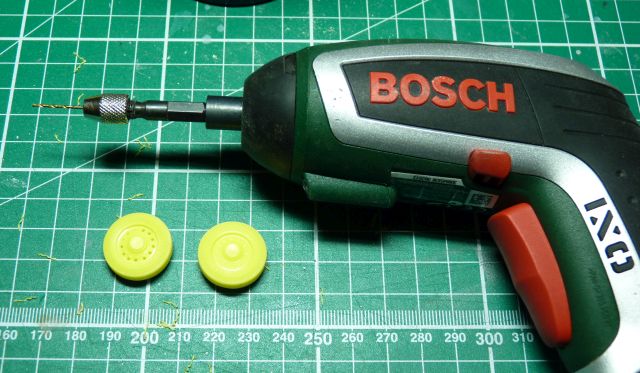 I also made a template to score the distinctive upsweeping body part line (still manage to put in the wrong place on my first go!)
I also reshaped the front wings to meet, the headlights better - technically the headlights are too small.
The Surtees is still a go for Hudds, I finished respraying the white gloss work, but has not progressed since as they has been too much fine plaster dust to do any airbrushing.