(This is also posted up at the start of my workbench thread.
viewtopic.php?f=14&t=241
)
"I'm off for a potter in my shed, love"
Purely metaphorical the shed is our small back room which I have all to myself
We moved into the house 5 years ago, before which I lived in a pokey flat with poor light and not a lot of room to model, so I still get a buzz about having a whole room albeit small. Workbench, reference and display cabinets all occupy this space from which I can monitor the local cats digging up my garden.
Reference, not big on military history so focus in on modelling resources, many SAMs, Warpaints and a lot stuff on X-planes and prototypes
I decided to have a policy of not keeping whole mags just for one article and so these are cut out and stored in binders.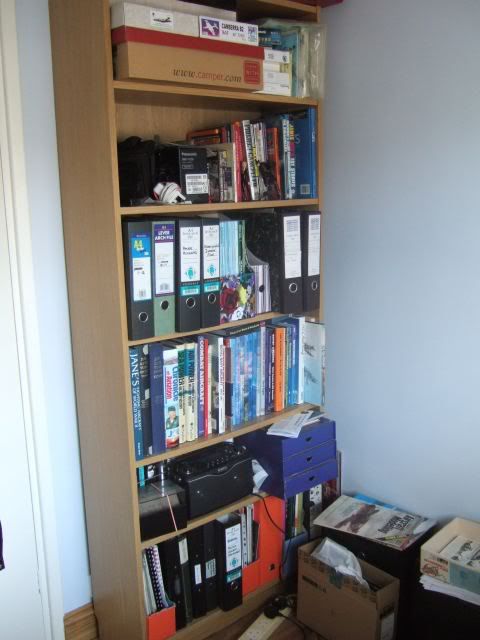 Two cabinets from Argos will probably be full by the end of next year so what then, stock rotation?