Thanks for that. I think I'll leave it unmixed rather than risk the wrath of my wife when she discovers modelling putty in the freezer....
I've sourced new putty and the milliput worked a treat:
I've also hacked off the rear turret so it looks a little less odd with the single fin.
In the meantime I pulled out the 1/48 Hughes 500 I bought for my 2 year old when he was mad keen on choppers. It will hang over his cot. Should have it done over the weekend.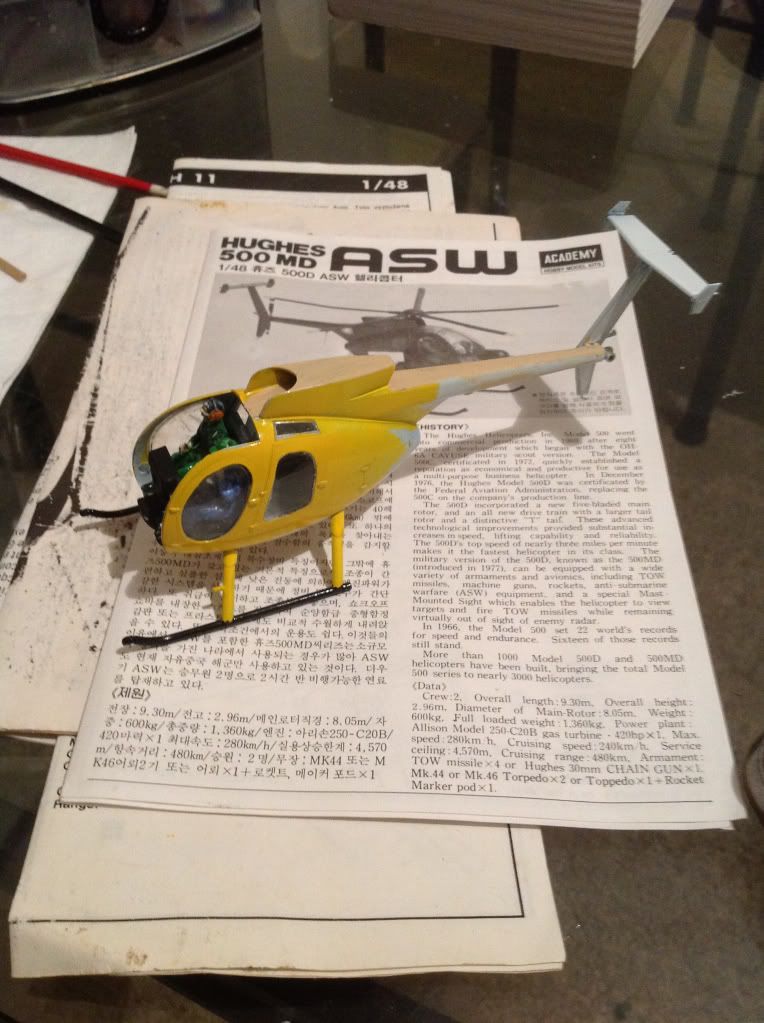 It turnsout there's a photo bucket app that allows you to do something useful with an iPad like upload pics. Who'd a thought?!