I'm on a roll now. I started this a while ago and got busy with work and home projects, and shelved it. Well I've got the urge to press on and try to finish it. This is a 1979 release of the F-4C that I'm going to dress up as a Marine F-4B. I realize the wing is wrong and the weapons officer pit is wrong and the tires are too large. But I really don't care that much, I wanted a Marine bird so that's what i'm gonna build.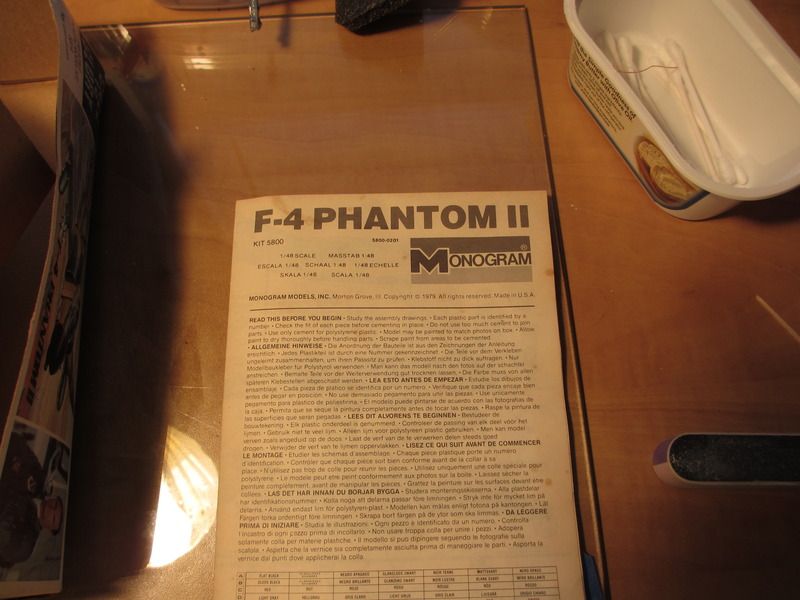 To that end I have an KITS WORLD decal sheet depicting a VMFA-542 bird out of Da Nang in 1966
To go with that I also have a FURBALL wingwalk decal sheet to get around masking and painting those.
Just for the heck of it I Googled the J-79 engine and did a little computer magic and have some engine fronts to dress up the blank plate Monogram molded into the intake so as to not see through the length of the model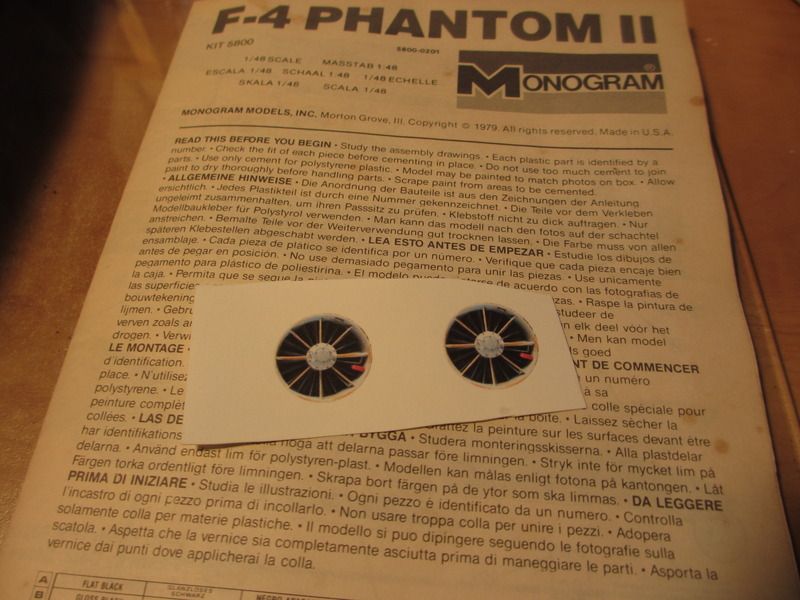 So with any luck, I'll be getting a start back in on this tomorrow.
Looking forward to your input and comments......
Greg