The decal for the rim has been printed and given a coat of liquid decal.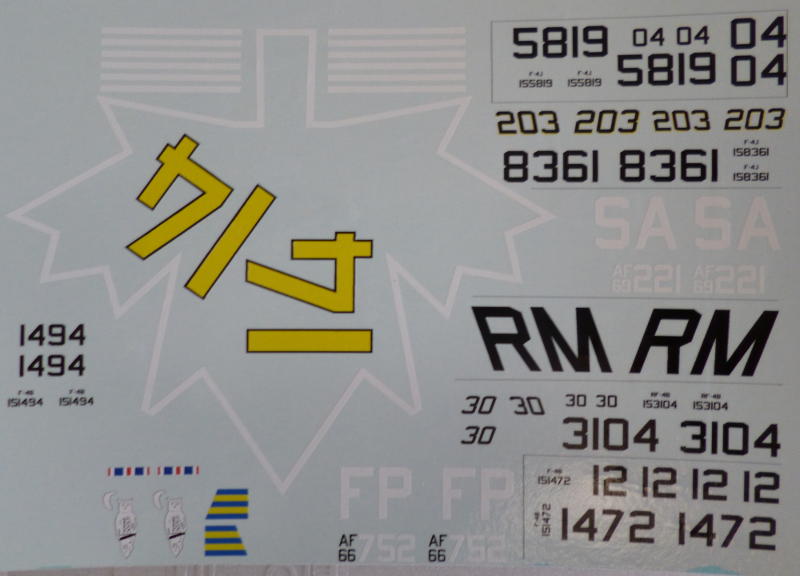 Quite a bit more that just the recovery maple leaf for the F-18 of course; I so hate burning a whole sheet of decal paper for a single decal..
There's a total of nine projects represented here, so just for entertainment, I'll present the rest a puzzle for the folks here:
The F-18 is obvious, and the big '14' are for Vacant's Be-6. So, what is the connection between the seven other planes. Don't tell me they're all Phantoms, that's too obvious, but there's a further connection.
Virtual pats on the back for the first to figure it out