The bottom of the photo here shows the result of my CSE metal work grade 'C' (@1976) ability and an angle cutting tool taken to the bracket shown in the photo above. After several minutes of melting metal and showering sparks everywhere (and nearly setting fire to my hair in spite of doing it outdoors!) I actually found it easier to finish the cut off with a hacksaw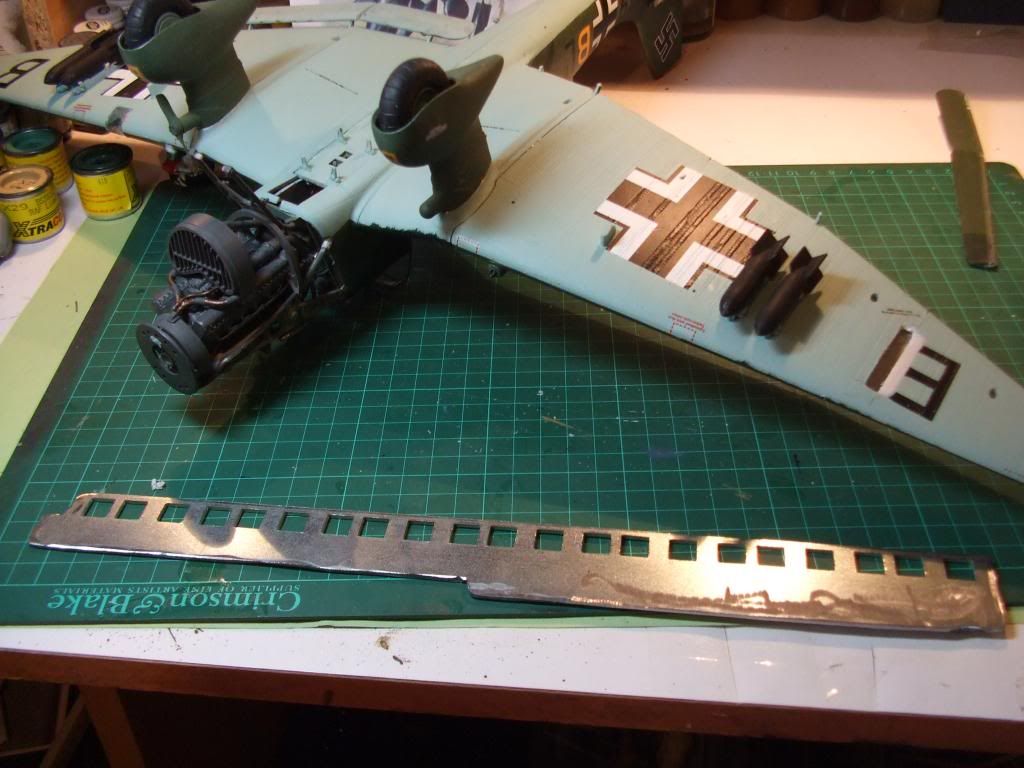 I cut a slot in the wing with a razor saw (see below - the "E" decal used to be a "B"), scraped away some plastic to profile a wedged "lip" into the wing, and then inserted the odd looking bracket and was delighted to get a nice tight fit which supports the weight of the Stuka and is very rigid. Most of the bracket will be invisible when inserted into a slot in the backdrop board.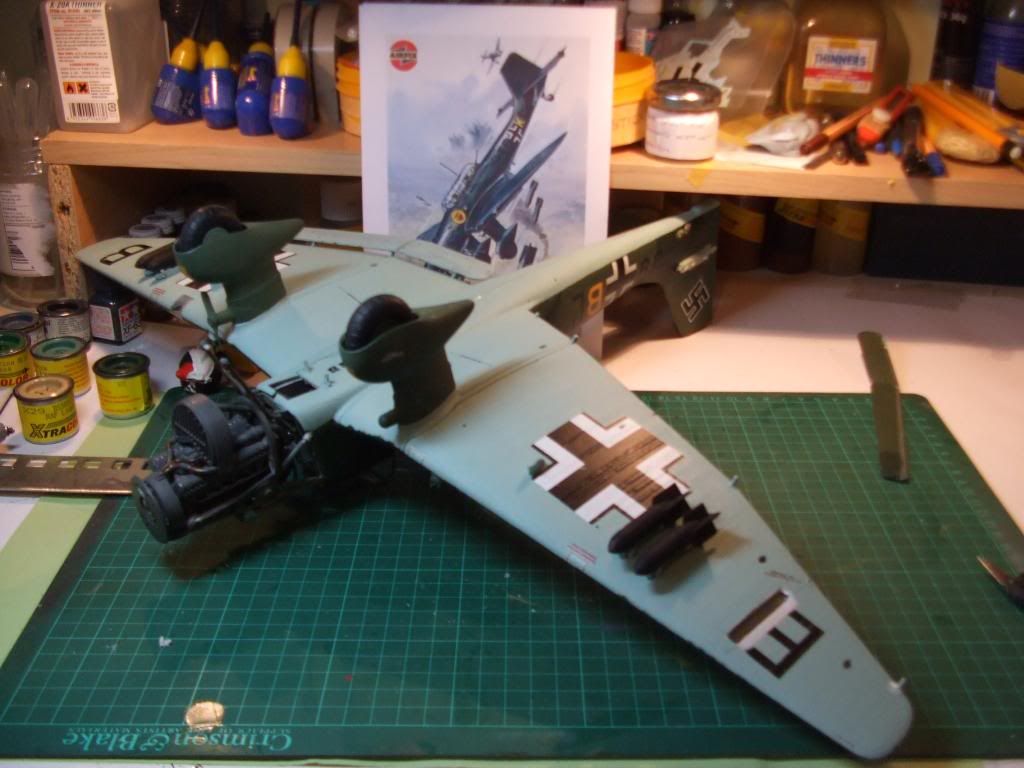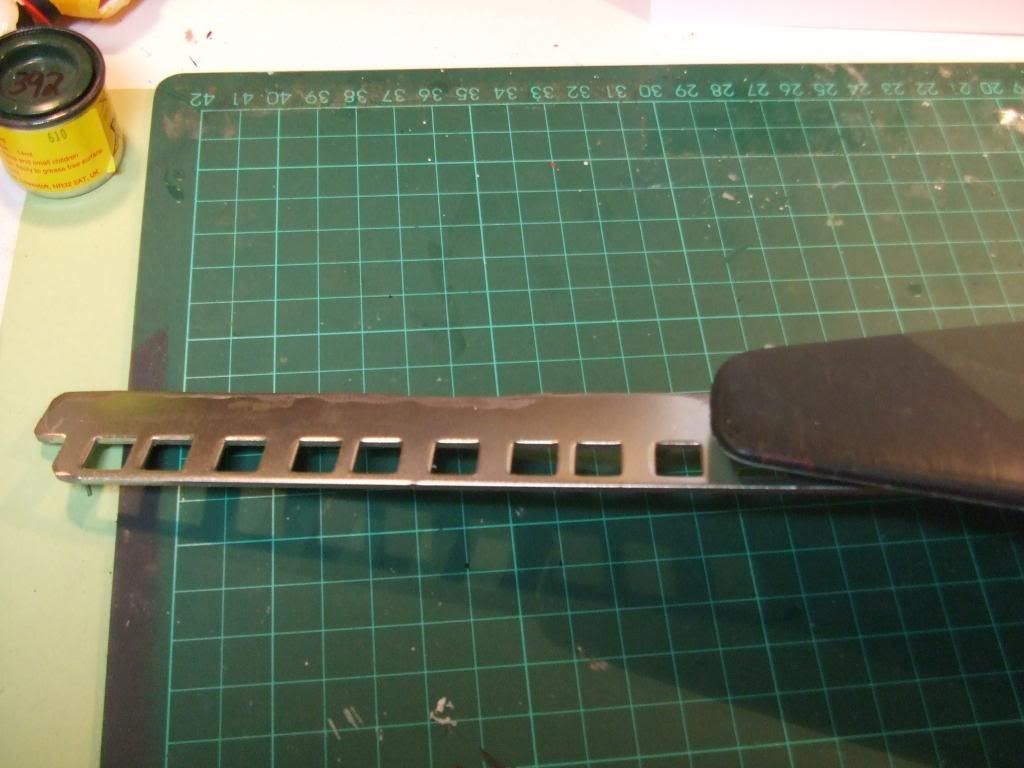 I've managed to re-discover the shades of paint I originally used on her 6 years ago - Revell enamels 39 Dark Green and 40 Black Green, however, 39 looks too much like Humbrol 30 to me, so I am using Revell 65 Bronze Green instead to redo the 39, which is a pain having to carefully paint round decals with my ham fists.
I now have to fashion a prop blur acetate - I'll probably airbrush one onto a thick sheet as the Overhead Projector film I normally use for smaller scale props will be too flimsy. Then I have to paint Hans and Fritz, as the original build did not have figures in situ.
Cheers
Al.
Note. CSE = Certificate in Secondary Education - for people not bright enough to manage O-Levels - I believe the GCSE type of exam sat today is an amalgamation of the easier CSE and harder O-Level type of exams.