I made a start on this one over the weekend - delighted to discover that the die-cast Fw.200 top turret wasn't missing after all but had in fact got pushed right up inside the body of the aircraft. After much probing and wiggling I got it out and super-glued it in place and re-attached the cockpit canopy just to keep Brews happy - it does look a little better now it has been re-seated.
I didn't fancy cutting up the Sunderland instructions for the printed instrument panel so drilled a few holes for the dials and will try to achieve a similar result with painting for switches and so on.
Out with the faithful old Aztek airbrush to spray the interior bits with my own mixture of cockpit green - it was a shade of Tamiya bright green that I never used so I bunged a load of white in it and was quite pleased with the results - so much so that it is nearly all used up now so I'll have to mix up some more.
And the thing I love most about Tamiya acrylics is 3 mins in the Ultrasonic cleaner and everything is ready to go again. I have car screen wash in it which is why the water looks bluish.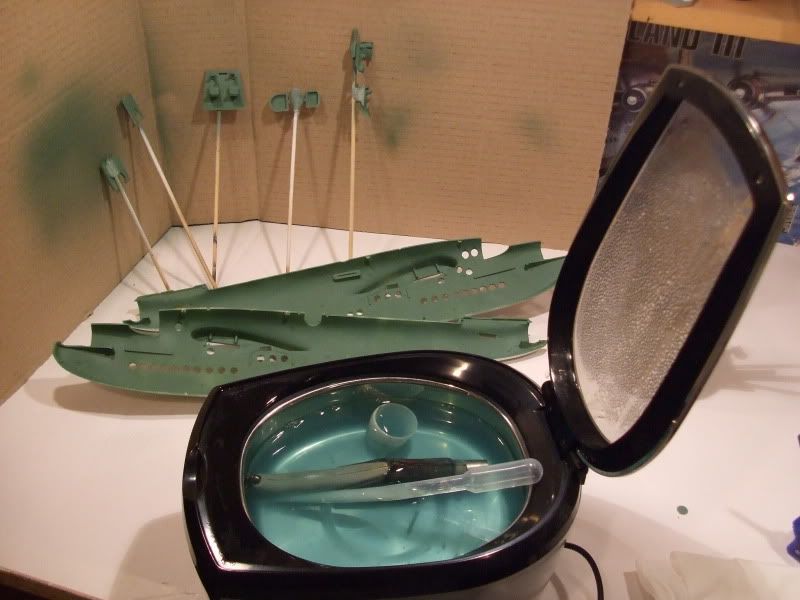 Prop blurs for the Fw.200 next and a quick posed picture to start to get a feel for the box art depiction...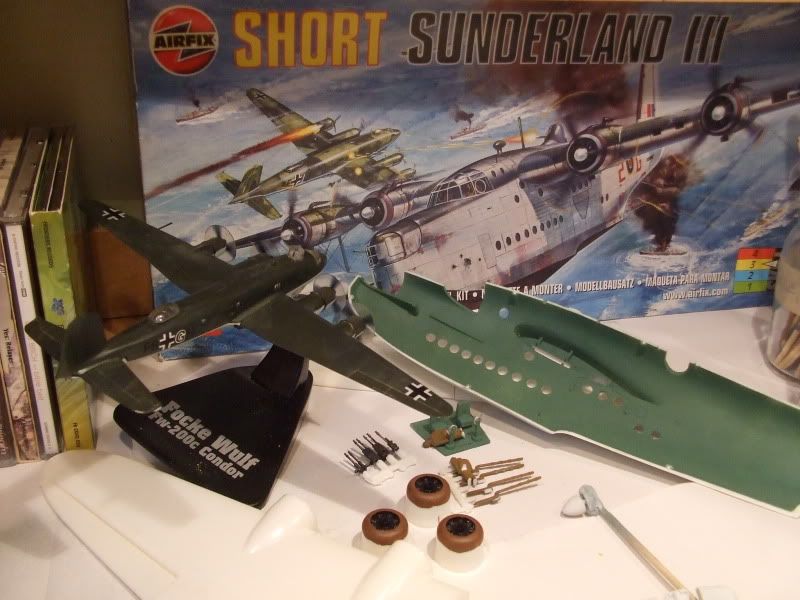 Pound shop wooden skewers have many uses on my bench - attach things with Blue Tack for spraying being the main one.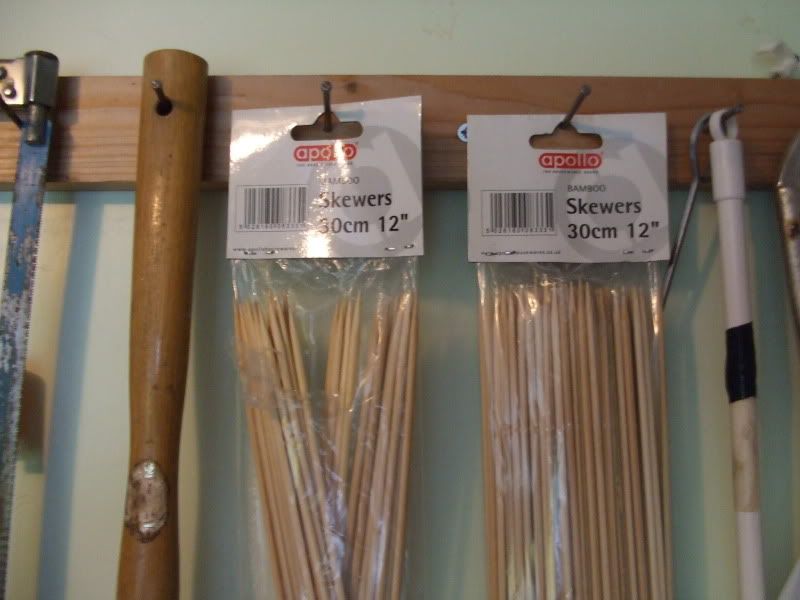 Also here, super-glue a tapered one to the Fw.200 ready for flame effects and cotton wool smoke attachment.
Really enjoying this one so far - not making great strides for technical accuracy as far as the aircraft are concerned but more interested with matching the box art as best as I can.
Cheers
Al.