Well here's the big 'un finally done.
The decals went on fine. I just used micro sol/set this time. The rising sun's needed the film trimming as it was off centre and therefore quite wide around one side. Also there is still a bit of a yellow tinge that show up in the tigers but other wise the decals behaved nicely. I didn't use the white fuselage band as this is not shown in the box art, but did add the red strip in front of the tail wheel from the spares box.
It got a light coat of Xtracrylix Matt varnish before I spent 10mins removing the zillions bit of masking for the glazing. The frames were very thin and lightly defined so I'm pleased with the results. The previously removed flaps were then added as per box art.
Some short length of plastic tube were pushed into the holes I'd made for the engine exhausts and then sawn to the correct size.
Spinners had engine starter(?) connections added, though they look more like guns, in their centres. Some
JP Productions
blurred props were added to finish off the look.
and from the box art viewpoint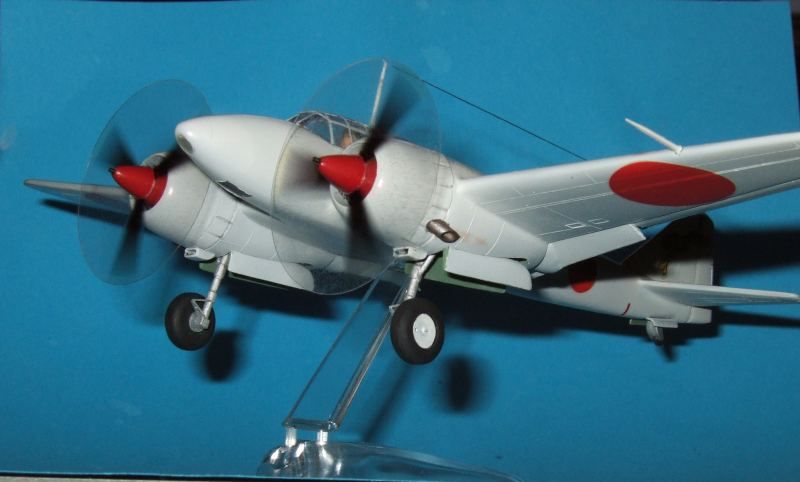 Sorry, no time/space to get better pics.