Yay - I've managed to gee myself up this evening. This isn't one I originally intended to make, but I've always loved the Airfix A-26 Invader, then I saw the Altaya/Ixo 1/144 Diecast on eBay, and the next thing you know...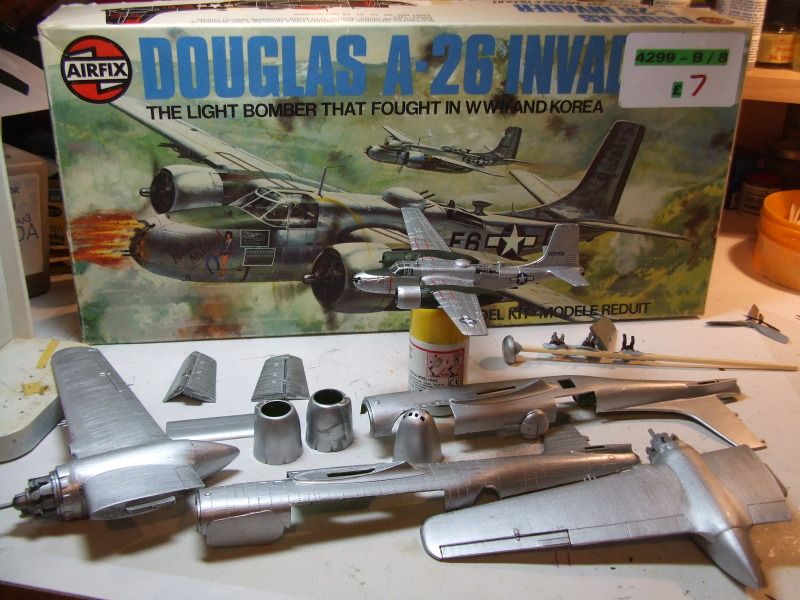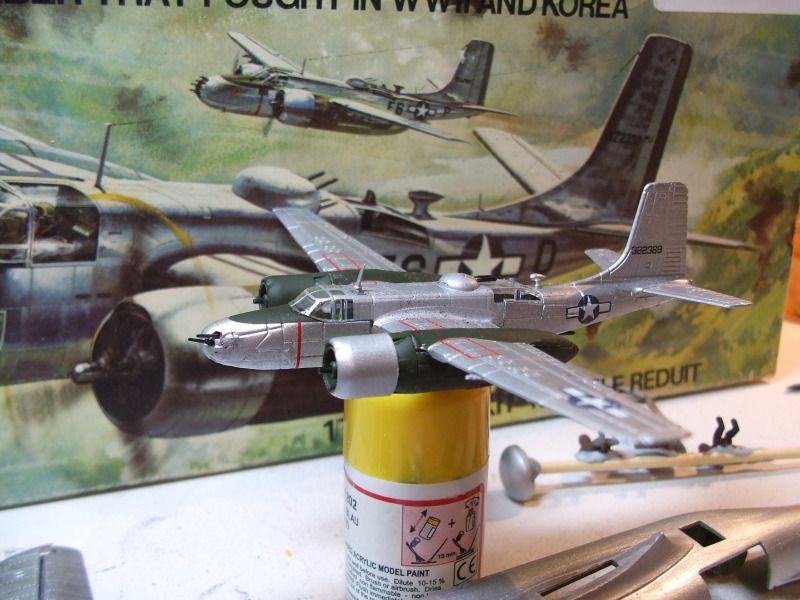 The die-cast is finished as "Stinky" out of the packet so I've had to paint out the nose art - remove two of the three antennae on the roof, and paint out the wide yellow band on the tail, and remove the incorrect letters on the sides, to be replaced with some that match the box art - if I can find any in 1/144! Props will be replaced with acetate prop-blur discs, as will the 1/72 examples.
Tomorrow night I will dig out the poster paints and have a crack at the background artwork - this evening I've primed a bit of hardboard which will be used as the background and which the two aircraft will be attached to as inconspicuously as possible with acrylic rod or painted brass tubing.
Cheers
Al.