WIP Report.
Time for some mounting. I found a stiff metal rod saved from a long discarded display cabinet if I remember correctly (diorama builders throw NOTHING away!)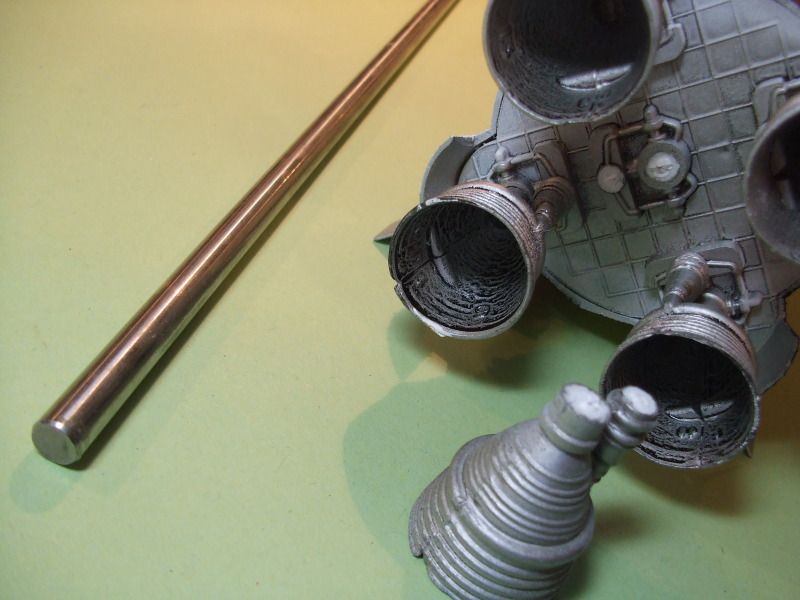 I had to carefully pull off the inner engine nozzle that has previously been glued in place before notions of turning this build into a CBBA project had surfaced.
I thought it would have to be scrapped but then realised I could cut the tip off and slide it back in place over the rod.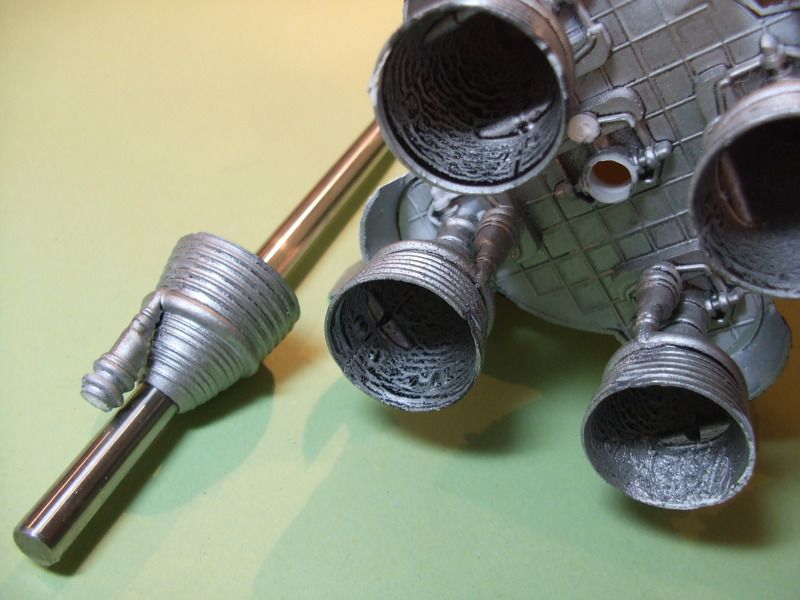 I cleaned up the plastic, teased out a small indentation in the centre as a guide for the first drill and then opened up the hole with gradually increasing size of drill bits - slowly and carefully. I eventually got a nice tight hole for the rod to stop the rocket body moving about once mounted in the baseboard.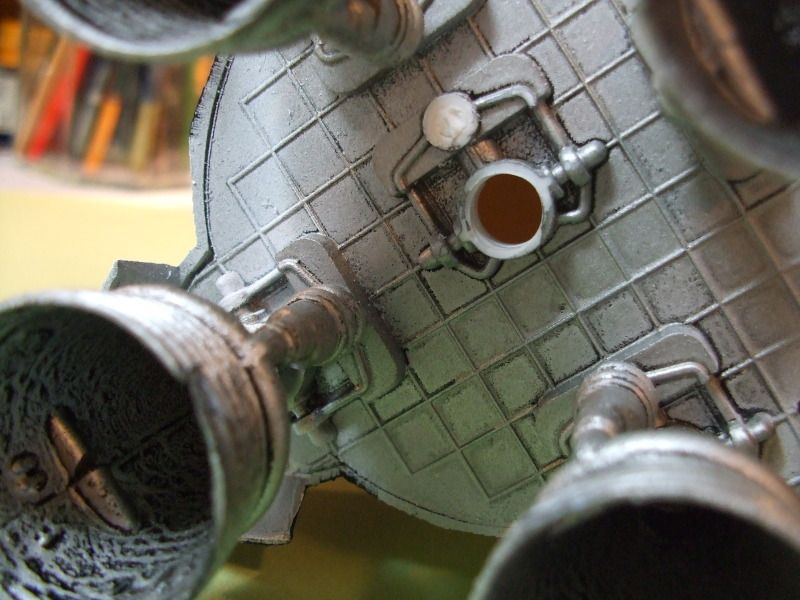 I took the assembled rocket and positioned it to gauge the correct angle for the hole in the baseboard to best match the picture on the box art - again starting with a pilot hole and opening it up to get a nice tight fit for the rod.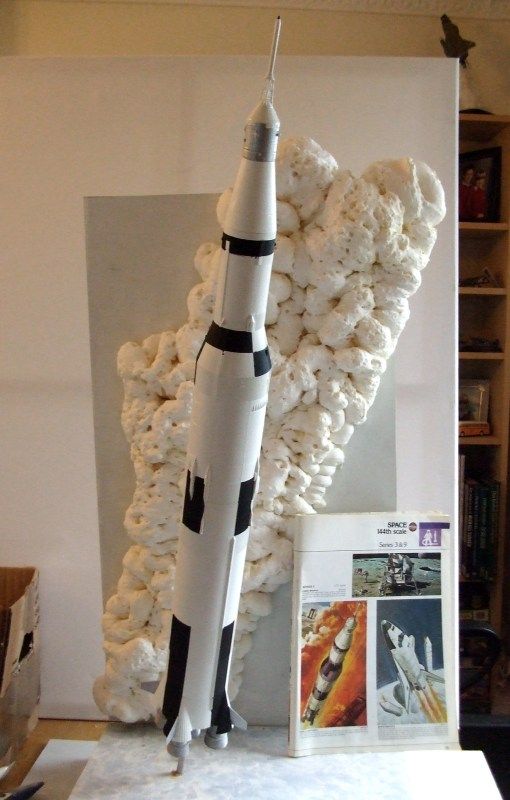 This diorama is big - I had to stand on a chair for this shot...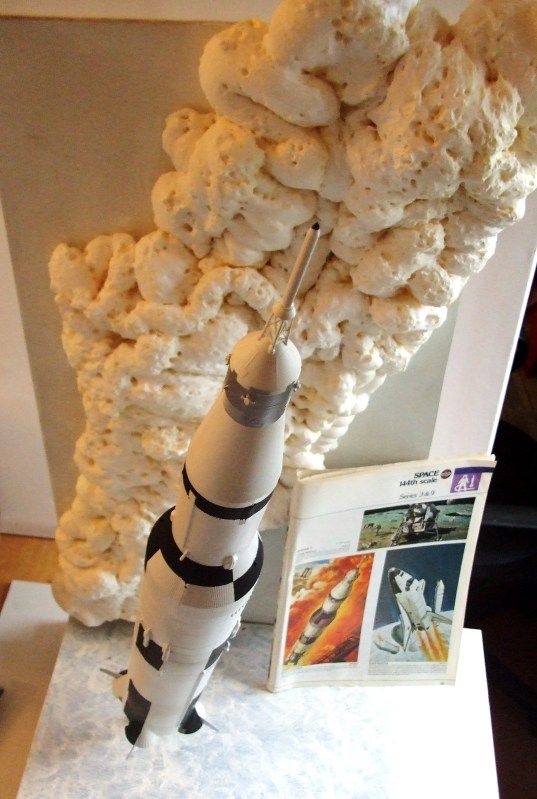 Last shot before breaking it down for decaling and then painting the baseboard and backdrop.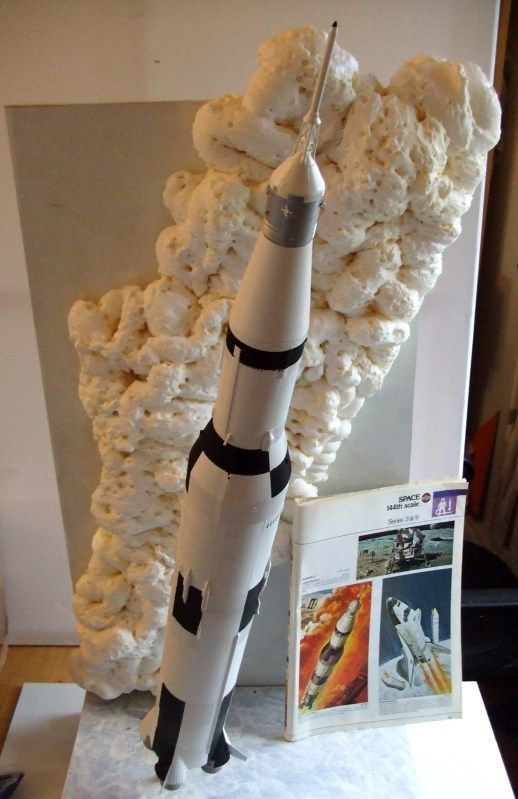 I am going to wimp out as far as the falling control tower is concerned because it is difficult to see with clarity on the box art - I had toyed with doing it in low relief but will now just paint it on, so the rocket and smoke effect are the central focus.
Cheers
Al.