Right then - quick lesson (and rebuke) for those who say "I can't paint..."; tell me what's so difficult about this:
Basics shown here - cheep poster paints from The Works, ditto stiff brushes for oil painting - you are going to bash the whatsit out of these with all of the mixing and stippling so you certainly don't want to ruin beautiful sable artist's brushes. Even DIY type decorators brushes would do.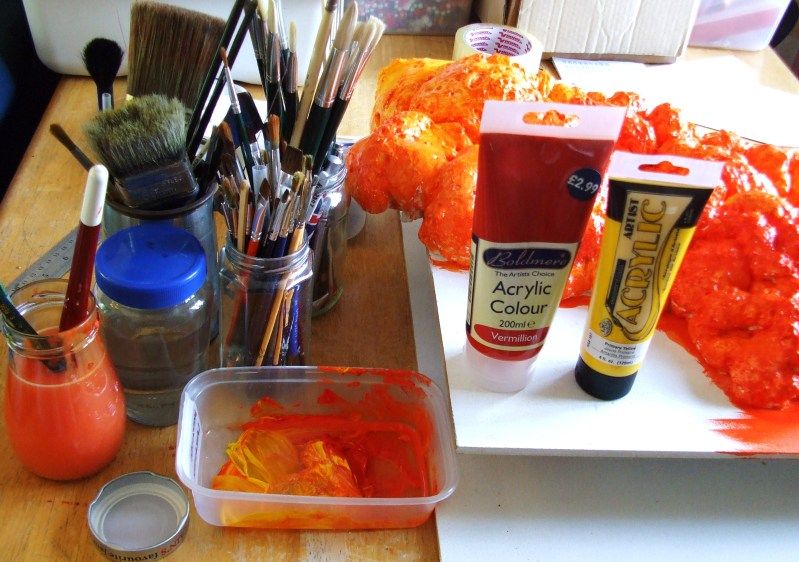 We will work wet on wet - i.e. mix the paint as we go in the container - vermillion and yellow side by side, used neat and then mixed on the brush to give the orange shade - dip it in the verm. then straight into the yellow and just daub away on the foam.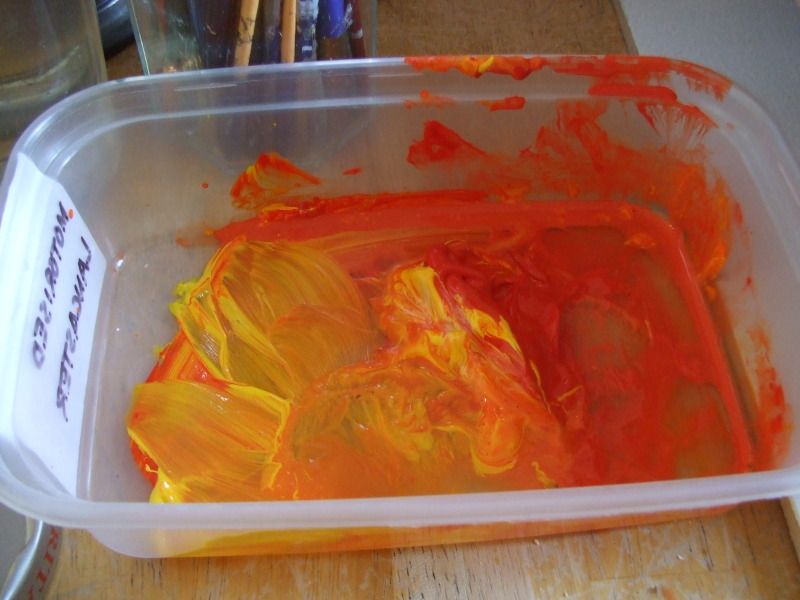 Got to get into all the nooks and crannies so it takes a while.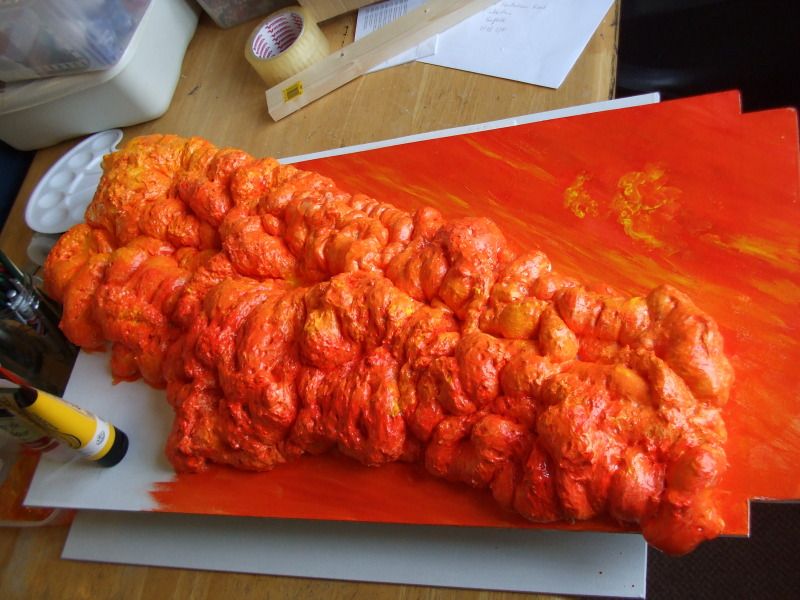 Now just work some neat yellow on top while all still wet to give some highlights...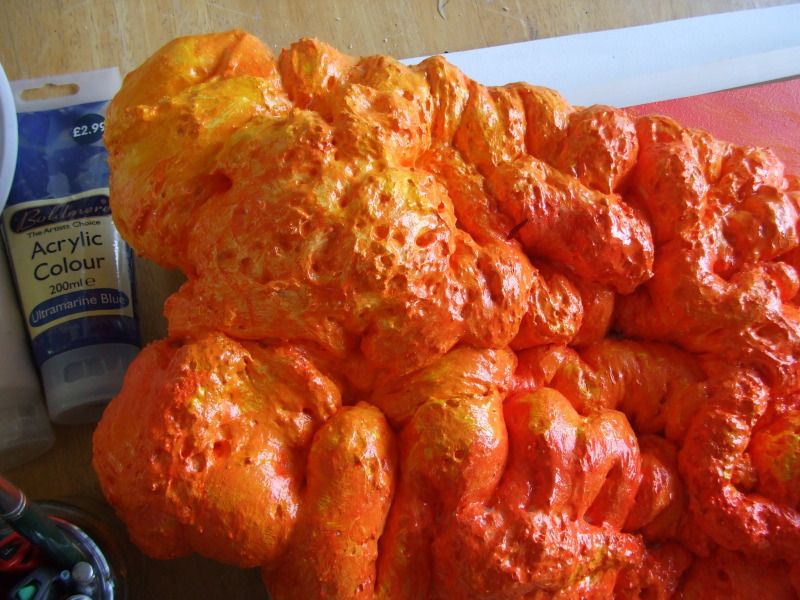 ...and doing the same on the background. Remember to keep your reference close to hand so you don't stray too far off piste!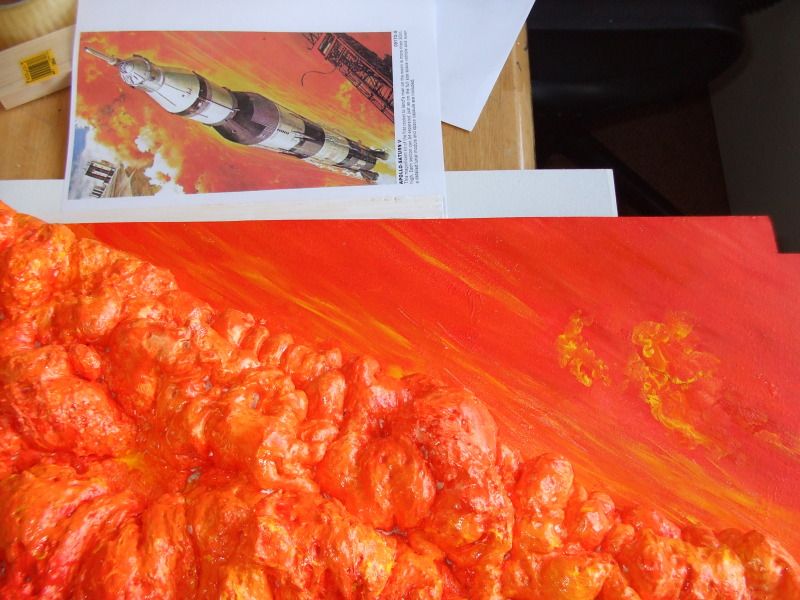 Now you can go and have some lunch while this dries. An hour later, start with the neat white for the smoke highlights. Bit of impressionist work with smaller brushes and washes to do the sky and the building (they don't warrant close inspection) and you are more or less there. Grab your rocket and stick it in the hole and voila:
Have I mentioned how hard it is to photograph this flaming thing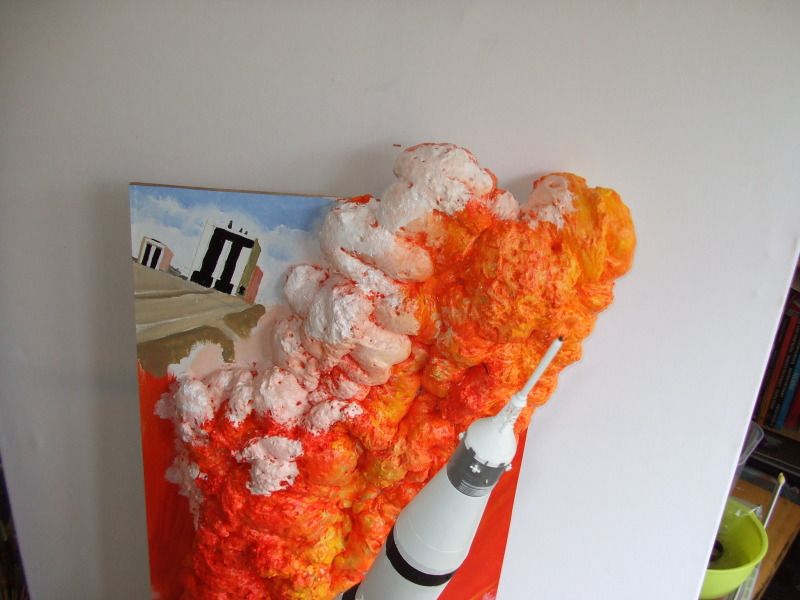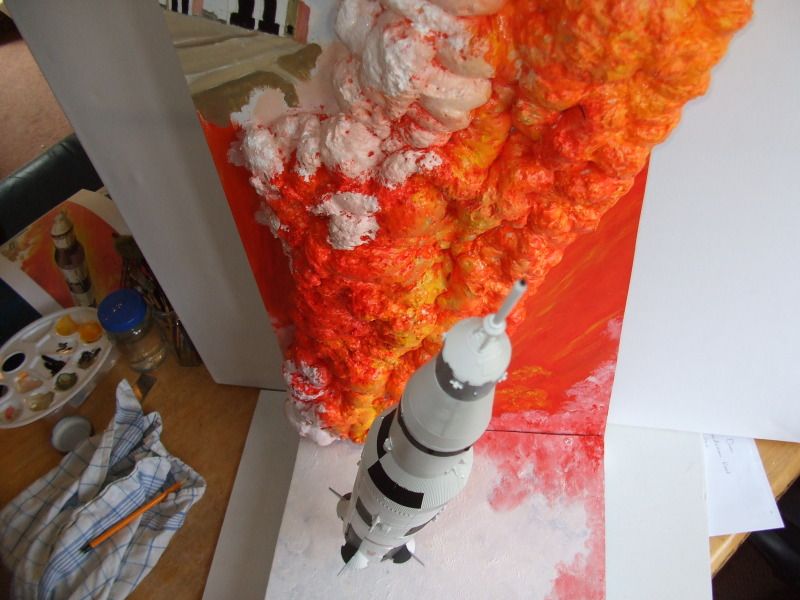 There is more work to be done on the kit - more decals to go on and the black/white demarcations certainly need some touching up where we had some bleeding under the masking tape, but I'm hoping people won't be looking that closely.
Cheers
Al.