A friend of mine is, to put it mildly, a David Bowie fan in general, and a Labyrinth fan in particular. Little surprise than that when someone brought out a board game based on the movie, it
had
to be added to the collection. The set contains five figures of main characters for use as game pieces, supplied in boring plastic grey of course. Cue hints that a bit of colour on them would be nice, and a certain fool volunteering to make it happen.
This is what I got to work with:

The figures are roughly 1/35, maybe a bit smaller, so big enough to get some decent detail in.
Ludo and Hoggle are quite acceptable. For some reason Sir Didymus lost his eyepatch, and his bristling moustache has been reduced to roughly hair shaped blobs to the sides of his muzzle. What really bugged me though, were Sarah and Jareth. Observe the uncanny similarities between the figures on the right and the originals on the left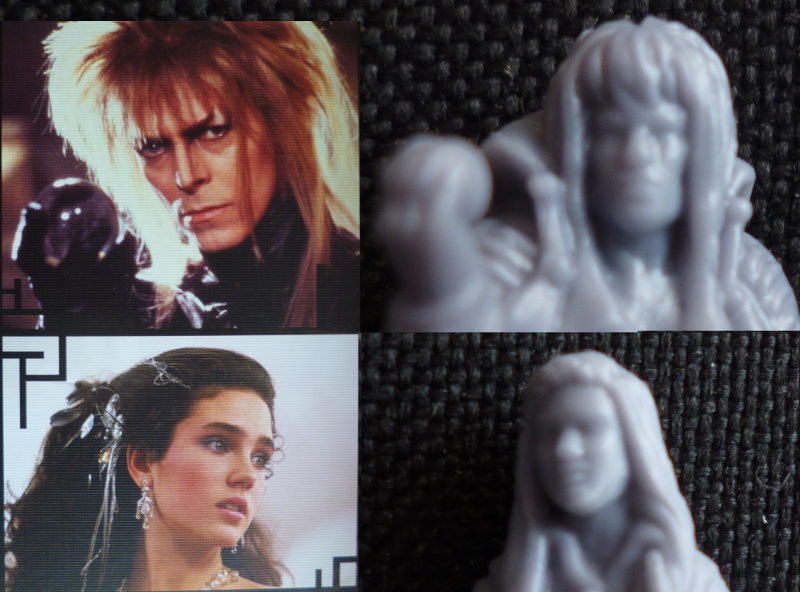 I realise it's not realistic to expect top grade figures in a set like this, but this looks like they didn't even try. Not so bad, of course, they're game pieces, not match grade figures, except that it gave me a really bad case of AMS ambition. I'm going to try to rip the faces off, and re-sculpt them; it hard to make them worse, so I have a chance to improve things even without any measurable sculpting skills
Of course, that's when my survival instincts kicked in, and pointed out to me that I was
dead
if I irreparably messed up the figures. OK, fine, I'll take the long way to this then. Enter a bucket of rubber and resin. I may not be a great sculptor, but I'm a decent copycat.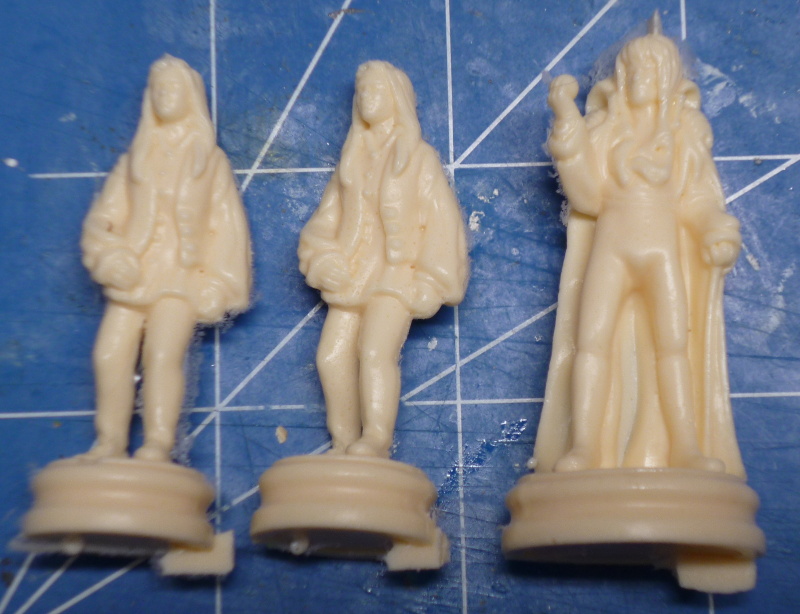 I'll make a bunch more casts (hey, they're almost free), and then start ripping faces of and replacing them with (hopefully) properly shaped blobs of Milliput/Green Stuff. Meanwhile, the plastic originals will be kept safely out of harm's/my way.
While the copying was going on, I started work on Ludo: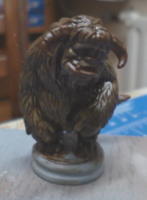 There's artist's oil paint on there, so he'll have to spend some time drying before I start adding reddish brown highlights to his fur, but so far, I'm pleased.