After my experience with their
35th Jersey Zouave
, I developed a certain fondness for New Hope Design figures, which presents a bit of a challenge, as they went out of business a long time ago. When I found a shop with some leftover stock on the web, I just couldn't resist. Most of what I got was complete with the paperwork, but I also went out on a limb and bought a set of three figures describe only as "Anglo-indische Soldaten". Beyond that description, I only have the actual parts: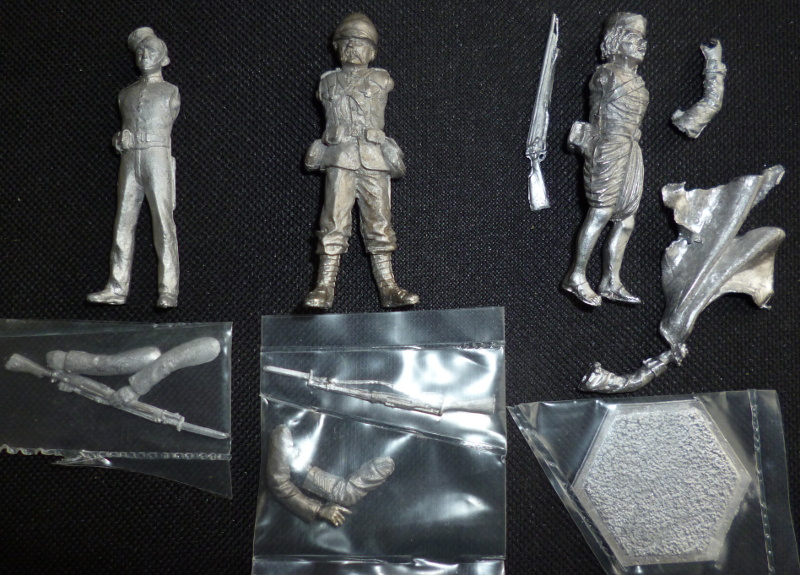 Given my relative lack of knowledge about that place and period, I haven't the faintest idea how to paint them up. I do have some additional info though. New Hope's figures were directly based (and published in cooperation with) Osprey's Men at Arms series of books. Somewhere out there are people with an Osprey book with a picture of each of these chaps.
The two on the left (assuming I correctly matched th arms to the bodies..) are equipped with Lee Metford or Lee Enfield rifles, meaning they can't be any earlier than 1888. The third figure has a musket, which should indicate a few decades earlier.
Can anyone here shed some light on the identities of these figures?