Quote:
Now, I think you're right. Thailand bought the AV-8A's when Spain upgraded to the Harrier II, I'm sure Al does know this he's just toying with us!!.
You're giving me far too much credit guys- all I know is is that there are decal options for the Spanish and Thai version in my box and I liked the look of them.
Here is where I'm starting from with the Sea Harrier: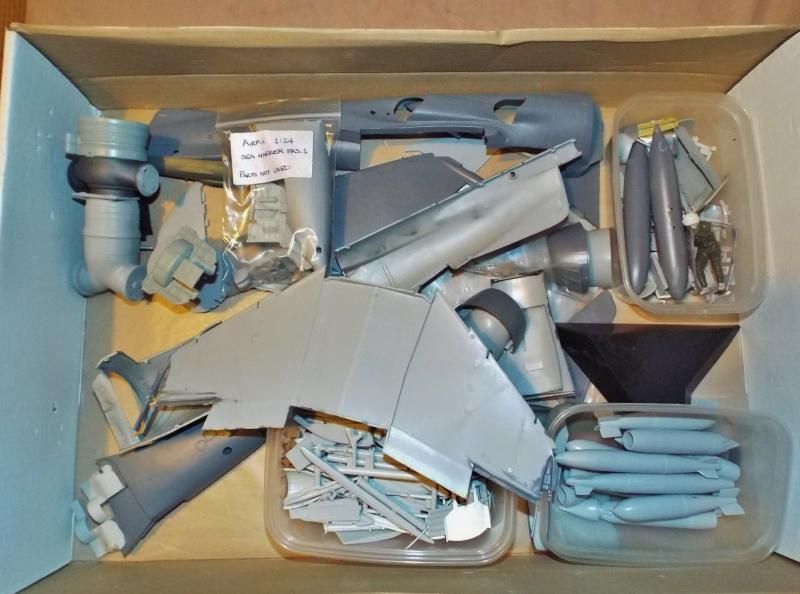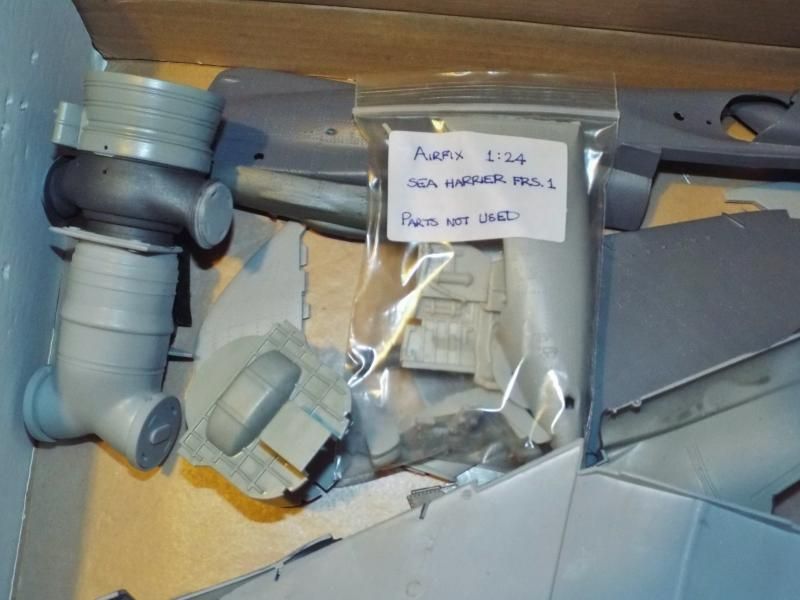 and the GR.1/GR.3s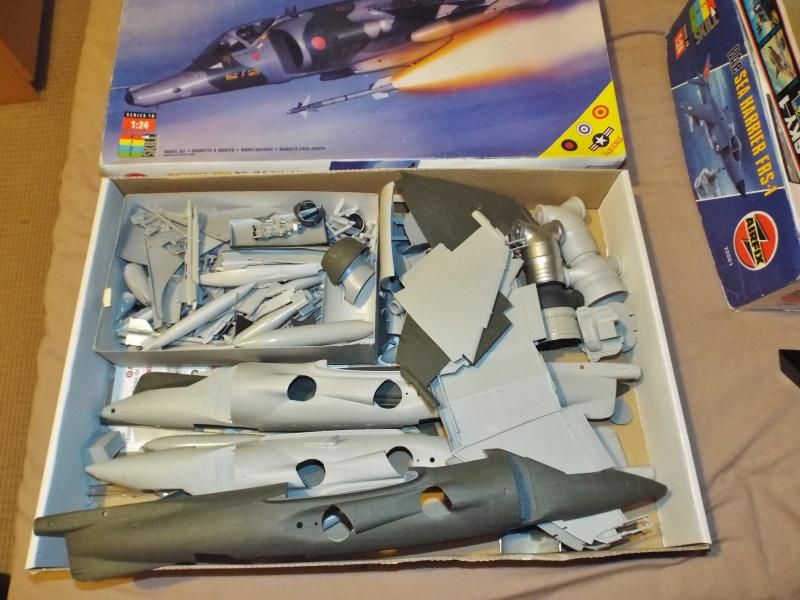 here are the three airframes together - the Sea Harrier has already had the necessary rhinoplasty to convert from the GR.3 version
Work is mental at the moment - I've just pulled a 12 hour shift today and have been asked to do the same tomorrow and maybe even the weekend - so I'm hoping to get going on at least one of these at some point over the weekend.
Cheers
Al.