Bit more work done on this
There's nothing behind the flame holders in the exhaust, so I cut a couple of discs out to go behind to stop the see-through look. Then just in case I printed off a couple of turbines from the net to stick on the discs so at least there is something there.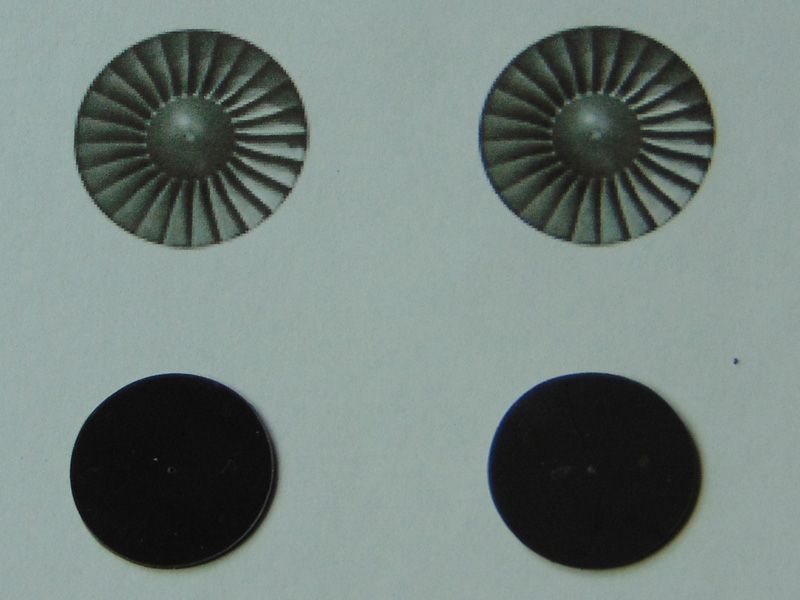 Installed the brass wheel wells and the cockpit after painting but forgot to take pics before closing her up. DOH!! As you can see the upper and lower fuselage halves take a bit of persuasion to stay together. Two sessions to get both sides done as I need to get more clamps.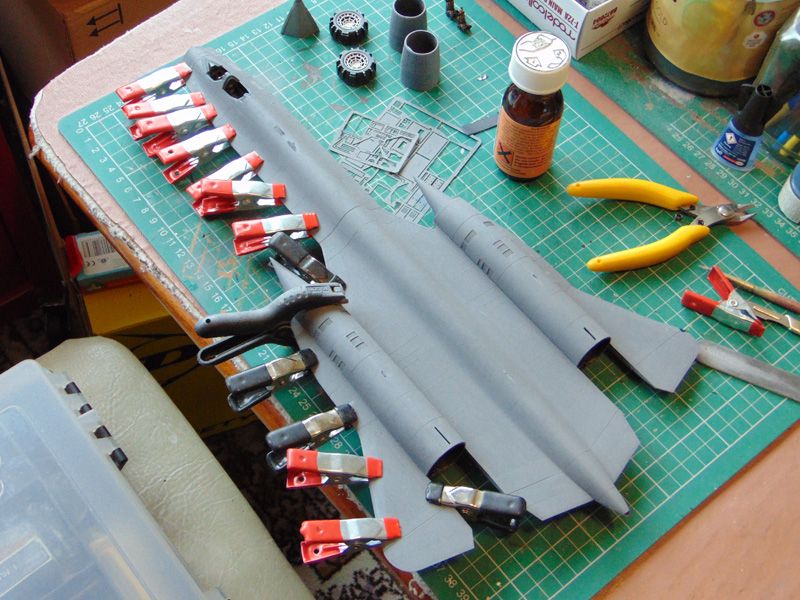 Eduard panels don't look too bad, at least better than what comes in the kit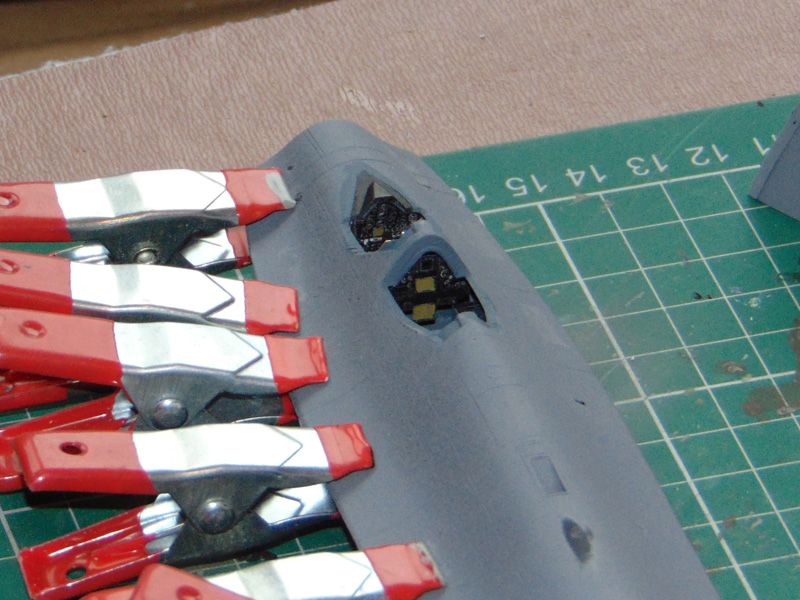 Wolfpack SR-1 seats painted up and ready