I'm here...the weather has been so good since we got home from our caravan holiday with the grandtwins that we have been going hard on outside projects and I have been quite shattered at the end of each day so my big ambitions of hitting the ground running on this one have been somewhat eroded...
My journey, though, starts here, in Kitbase, jogging my flagging memory as to the precise whereabouts of the Hs-123 which I have not seen for a long time...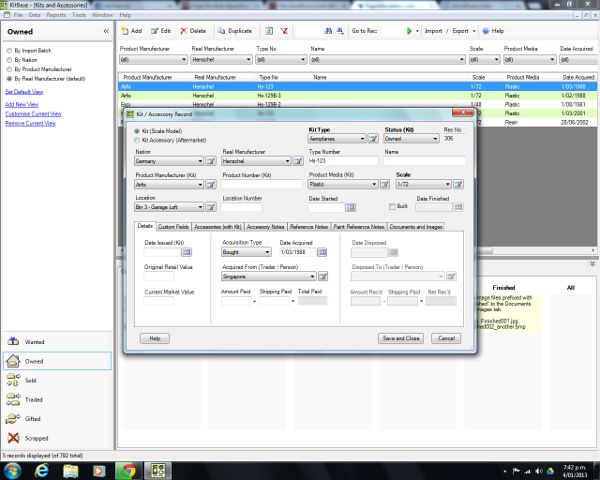 ...which lead me up here...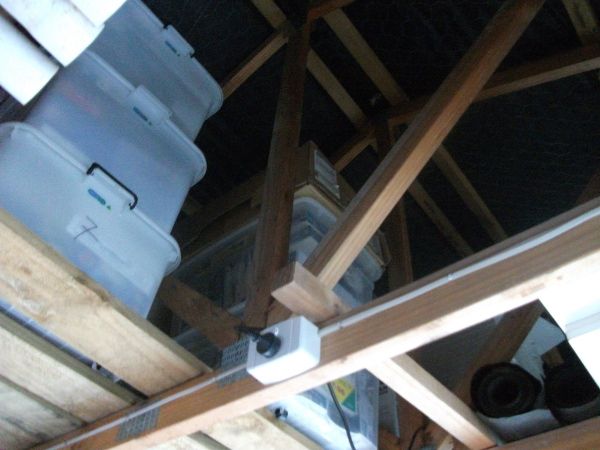 ...
...to Bin #3...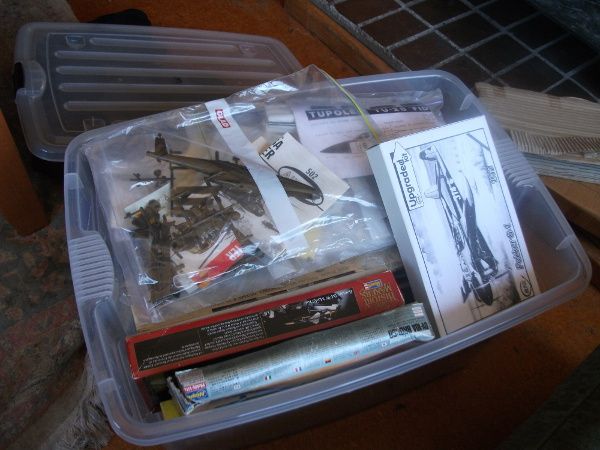 ...which proved to be a bit of a treasure trove that shut down productivity for some time last night...but finally I had the one I sought...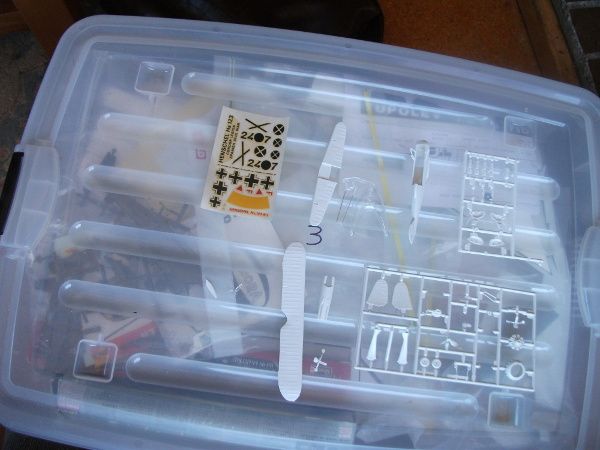 I was surprised to find that some assembly had already occurred as I have no recollection of building this model since my first hack at it in January 1974. The joins are pretty awful so I'm wondering if this was originally a rescue kit - Kitbase only tells me that I acquired it in Singapore in March 1988 but has no record or notes of any work being done on it.
It's all there but one of the prop blades has come loose which nudges me towards maybe a spinning disk prop, especially since the kit comes with a decent pilot (aaah, the good old days!!) and a stand (again, aaaah, the good old days!).
Building will start tomorrow by tidying up the joins on the fuselage and fuel tank...