As I sit here typing this it is a cold, wet and dreary Monday morning and the events of the last three days already feel like a lifetime ago
but I shall endeavor to give as accurate a report as I can for those of you who were unable to attend.
I very nearly was required to miss the show myself at the last minute after contracting a rather unpleasant chest infection last monday that left me doubled over with coughing fits at the least provocation, I gave the impression of a man with a 40-a-day habit
. Luckily I awoke on the Friday feeling well enough (with copious medication) to pack the car and begin the first stage of a 320 mile round trip. A mere 3 hours later I pulled into the International centre car-park, was issued my wristband - a superb idea from the IPMS that saves much time and hassle incidently - and got on with finding our tables.
We had a good location this year being near both the full-sized exhibits, the toilets and the catering outlets which helped to provide us with good foot-fall, especially of people running from the catering to the toilets
The set-up took a few hours mostly due to other models arriving from different sources at different times but this is how we lined up for the off: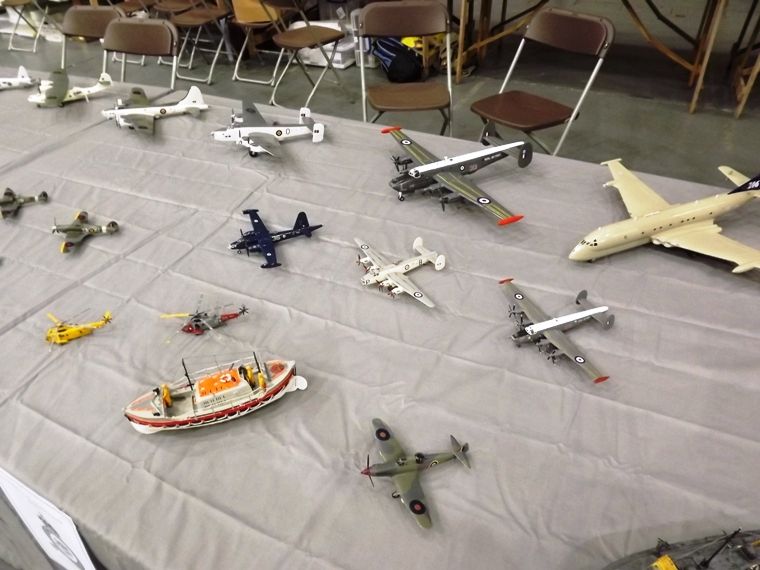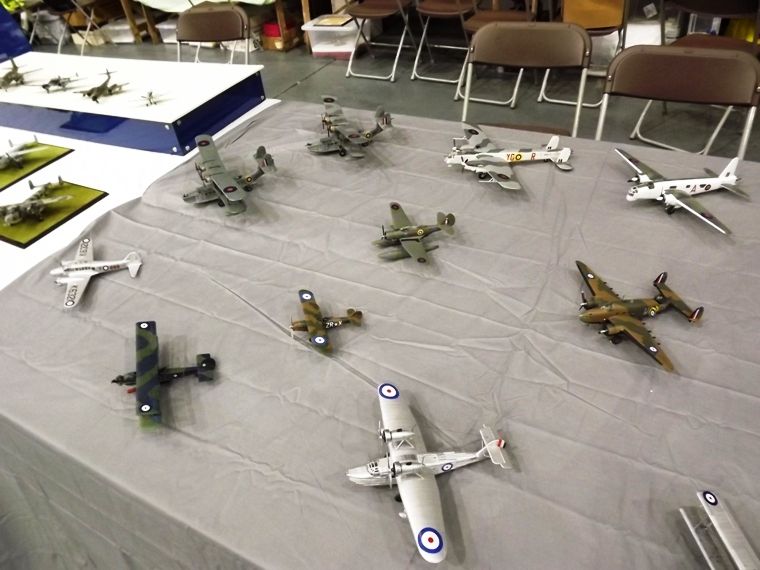 Having the CBK display next door was a definite asset as it slowed the general public and enthusiasts alike down to a crawl which spilled over to the Coastal Command SiG and gave me ample opportunity to bore the hind legs off of anyone unfortunate to listen
We did attract plenty of attention over the weekend with several ex-servicemen stopping to regale with anecdotes of times spent with the Command; and family members of servicemen who took delight in seeing their relatives unusual aircraft recreated in model form.
There were several offers from other clubs and show organisers for table space at next years shows and I hope to take a display to both the Cosford show and Yeovilton next year.
Sunday saw a late arrival courtesy of Mike Thompson of IPMS Shropshire who kindly brought his Neptune MR.1 to complete the post-war line up:
And I hope that we may appear in photo form on other sites as there was considerable photography going on of several models: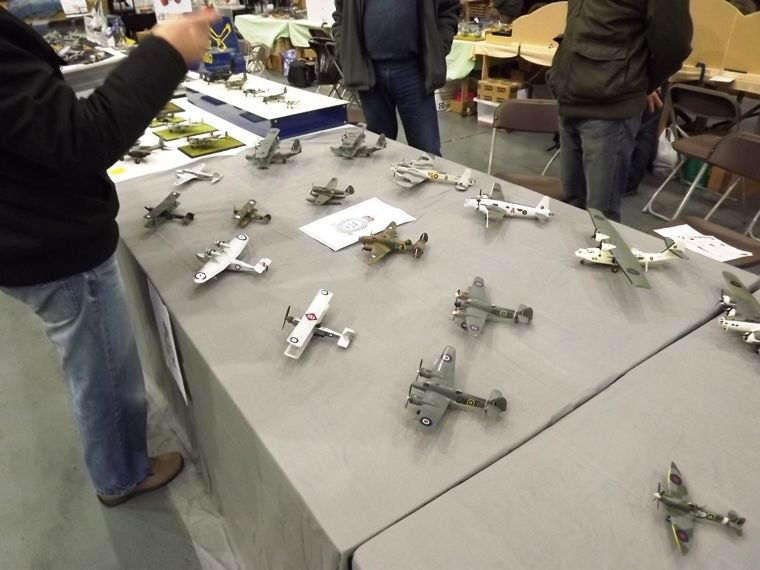 I must extend my hearty thanks to John Thornthwaite and also the CBK team who covered the display whilst I was completing my IPMS volunteer duties and off on the shopping trips/ food runs/ toilet breaks, their help was invaluable and the support will deserve a pint or two at our next meeting! Thanks also are due again to John and to Bruce Leyland-Jones who provided the bulk of the display models, Thanks Chaps!!
As a final aside the weekend was brightened by an Irish fellow who was enthralled by Bruces' Frog Lifeboat and after I had helped as much as possible with the manufacturer and where he might be able to locate one did re-appear on the Sunday afternoon to share a bottle of Jamesons whiskey as a thankyou
Here's to next year!
Tom