Here we go.. Progress on the 109F...
I've pretty much built the airframe and added a few things here and there. The cockpit got some seat belts from foil and I chopped the seat down as thats more accurate for a F model than the kit offering.
I added a weld bead to the supercharger intake from stretched sprue and added a cannon barrel to the prop hub out of brass tube and also replaced the kit Pitot tube with brass tube. Fit has been pretty good with only a bit of dissolved putty being needed on the lower wing seams.
I also did a bit of mild re-scribing and riveted the upper wings..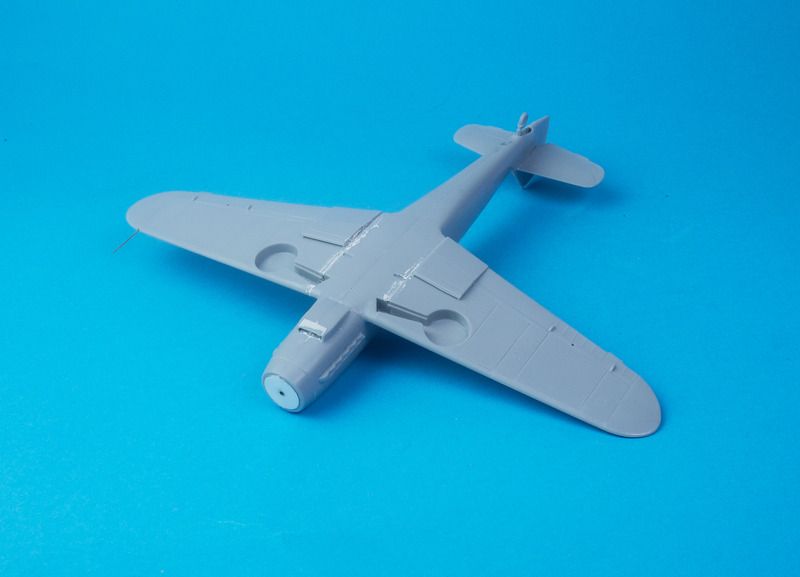 Cheers
GF