I'm calling this done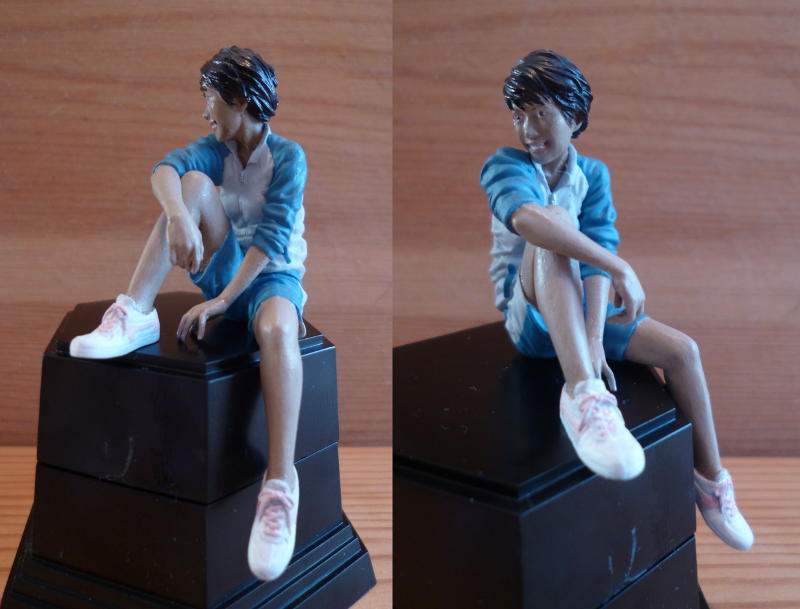 I had a devil of a time getting the sheen on the skin and hair right (if I managed at all). Flat looked too flat, satin looked too glossy, and theoretically, there's not much in between. What we have here, is Purity seal overall (very flat), then a brushed-on coat of Sylvacryl satin (high quality wood varnish; very nice satin but too much for the skin) on the skin and hair, and finally Humbrol Satincoat (almost flat) of the skin.
On smaller areas of skin, you can easily get away with flat, but too much skin is showing here to have that option.
Given the level of detail, I had hoped to put some mother-of-pearl finish nail polish on her, but while I found some that was precisely what I had in mind, it needs a relatively large area to actually work; on the minimal area this figure provides, it looks like silver, which in my eyes looks horrible (real live girls have been know to disagree with that evaluation, but this is
my
paint job). So, no detectable nail polish for this one.
The base, stolen from an old metal Tamiya artillery officer, is temporary; I hope to eventually have her sitting on the end of a wooden jetty, presumably in a park, but a base like that is a major project in it's own right, at least for me.