Firstly this evening the pilots were shoe horned into their seats. All warm and cosy.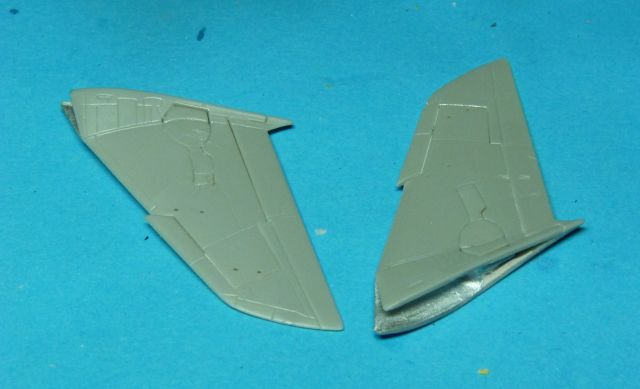 But before I could cosset them further in the confines of the fuselage I needed to add the wings. Firstly I added the undercarriage doors. These needed the small locating tabs trimming off and a very thin shim inside to keep them flush (the stuff Airfix supplies for belts with their 54mm figures, 5 thou ?). the fit it pretty good.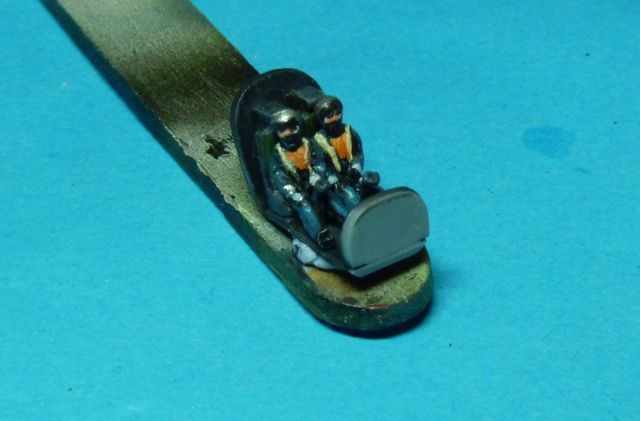 Remember I said there was a small gap all around the wing roots, well my shim helped a little but by pushing down on the wing to spread the root I could improve the fit further. I used some small dabs of superglue to hold the parts in position while Tamiya extra thin did it's job.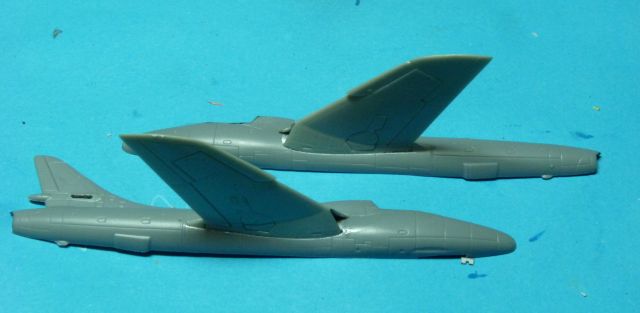 I added the IP and closed her up. Getting good alignment was a little tricky and required pegs a judicious angles to get the joined halves as flush as possible. I nearly added the tail-plane in haste but decided to leave it off so I could more easily clean up the joints. Note I've left the fuselage attachment points on as I think it better to clean them up after mating the halves to prevent over sanding.