Sorry for the delay from the bridge.
In my view this was generally a good show with plenty of folk in attendance. The CBK stand was based under the wing of a magnificent Avro York (as you can also see in Ratch's photos above). The positioning of the table did, however, have the disadvantage of us facing a clear wall of the hangar designed to let light in, although opaque enough to prevent any direct vision into the building, which meant that people speaking to us were in silhouette, especially when the sun was out and the light played havoc with my attempts at photography. It has to be said though that I am not exactly David Bailey
As the venue is a museum this gave the advantage that members of the public who possibly would not venture into a pure model show were also milling about and hopefully some went away inspired to have a go at the hobby and certainly there were a number of young children who seemed to take an interest. Personally, from a displaying modeller's nerdy perspective, I have slightly mixed feelings in that the sheer size of the venue resulted in the model show being split into little pockets, tucked away here and there and largely out of sight of each other. That said, I did enjoy the occasion and there are some truly wonderful exhibits at the museum.
Here's some of my pics and, with a bit of luck, there will be better ones to follow from Beany and James who I also noticed were clicking away.
Here's the table under the York:
And some views of member's builds. Please accept my apologies if yours aren't featured but I'm a poor photographer armed with a not so good camera. I took a few shots, but most were pants.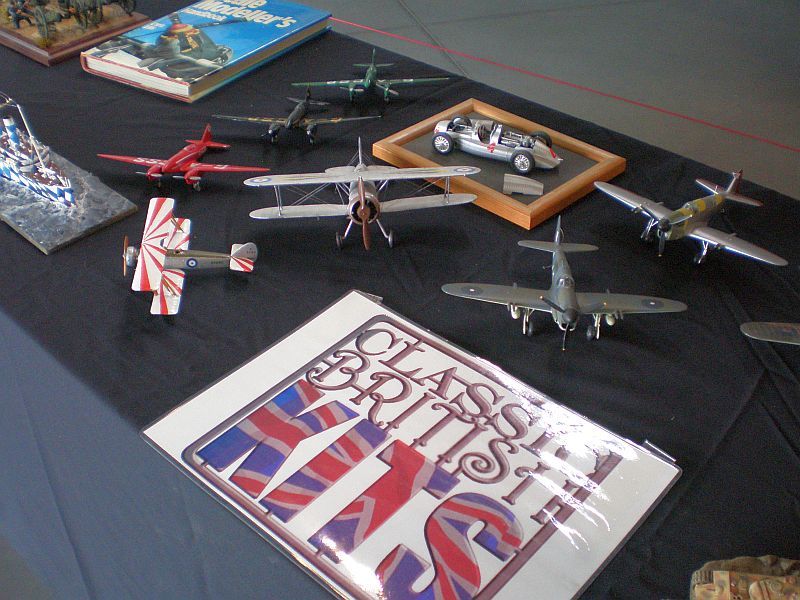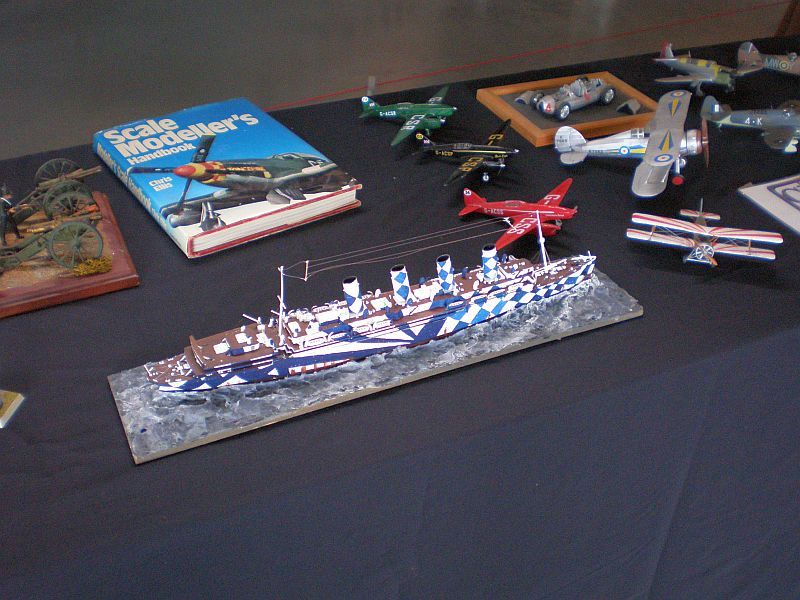 This lovely Buccanear (Paul Bradley's I believe) picked up quite a bit of interest including one chap offering to buy it. We decided to decline and I'm sorry if that cheated you out of a new Mercedes Paul.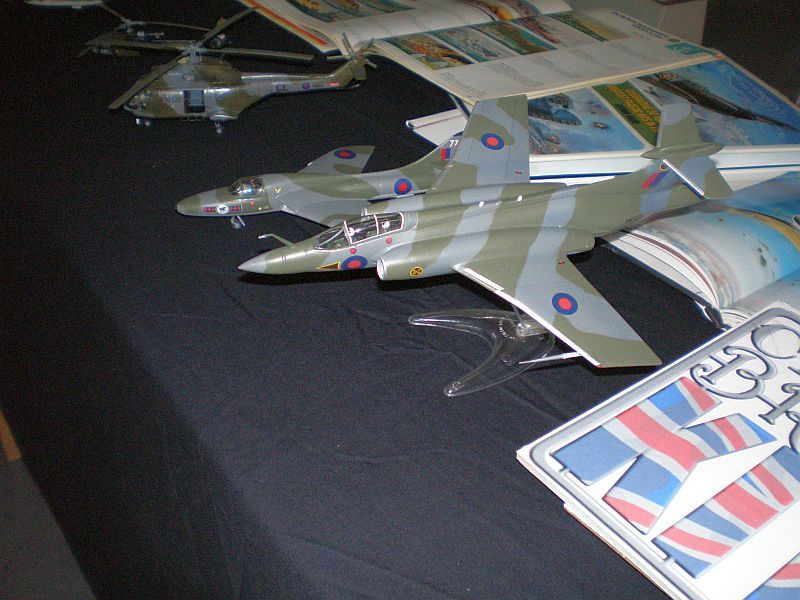 I noticed during my stints behind the table that perhaps Beany's groovy Boston attracted the most interest with the passing punters, modelling and non-modelling alike and in particular from one cheery sci-fi modeller who was particularly taken by the fact that it wasn't "all boring, green and brown like the others" and then he proceeded to advise us (at length
) as to the current arguments in the sci-fi world as to the accuracy of the colours on those big walking tank thingies in Star Wars (sorry, I'm not a SW fan but I think I managed to stop my eyes glazing over too much as he went away happy enough and I certainly didn't want to upset the guy) Maybe there's a theme idea there, groovy CBKs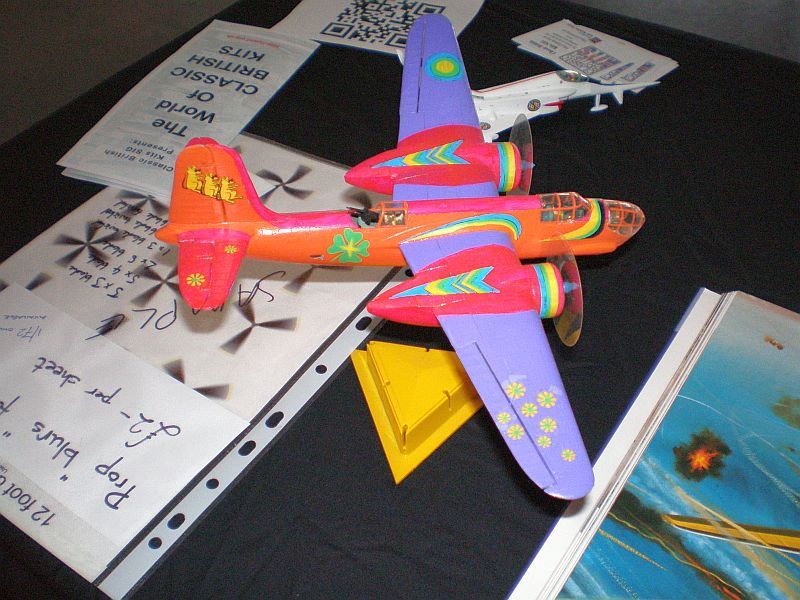 Huge thanks to CBK stalwarts Alan Bean and James Perrin (many thanks once again for the Strikey James) for their manning of the table, bringing models to help fill it and helping me from not doing too much of a rabbit in the headlamps impression at my first show as leader of the SIG. It was also excellent to meet and chat with Darryl (Dazzled) and Ratch, both of whom also brought in some excellent models from their respective collections.
All in all, a pretty good day out but I had to laugh (wryly) at the amateur Brummie (aka a person from Birmingham to overseas readers who may wonder what I'm on about) weather forecaster who I chatted to earlier in the morning outside the hangar whilst enjoying a ciggie break. He assured me that the weather, which was very windy and caused model box handling issues including Beany unfortunately suffering some damaged items, was to become nicely settled later in the afternoon over the Midlands where Cosford is situated whilst being utterly pants further up North (where James and I would be heading at the end of the show). He was wrong. When James and I left the venue there was sleet of biblical proportions and we got soaked. Ho hum.