This is one of those "I wanna build it 'cos it looks cool" kits. Also the CBK display is a great excuse to build something a little out of your usual area of expertise/interest. The kit has come out with at least two painted box covers and I believe has/is being re-release with new artwork. This fantastic picture of the ASR variant sweeping low across a choppy sea is the one that caught my eye though. I've read that this variant, converted from the J2F-6, was actually given the designation OA-12.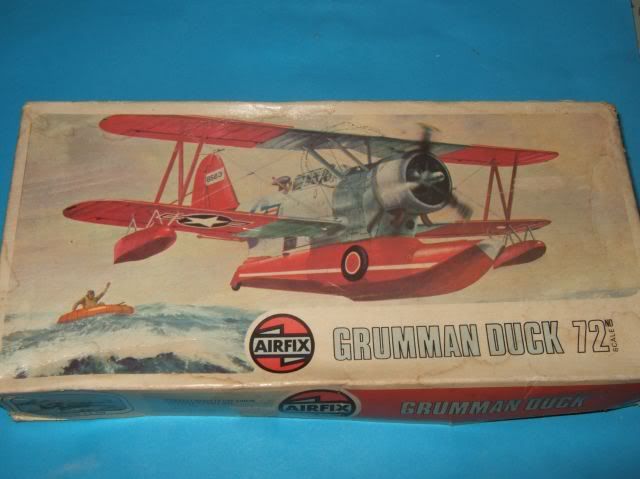 A quick internet search will come up trumps with loads of useful pics and references so despite being a seemingly obscure second-line a/c there is stuff available. It's obviously a popular modelling subject with at least 3 other kits 1/72 and 1/48 available.
This is a very nice kit. Lots of surfaced detail and rivets (which I've toned down) and some delicately moulded parts that fit together well. In the cockpit area Airfix got the position for the nav/gunner wrong. Though it make sense for him to be facing backwards he actually sat facing forwards at the rear of the space. The seat would fold up to allow him to operate the gun. The seating position is correctly depicted in the box art
It also seems he may have had an additional stick, possibly to give the pilot a break on long flights.
As the two figures will be squeezed into the plane there wasn't a lot to do to the cockpit. The edges were thinned, I then drew some ribs on with pencil and painted on a few leavers. I also opened up the oil cooler intake below the engine as the moulded vanes here were never going to match up. The raised lip is also spurious and was sanded off. A drinking straw was used to extend the intake.