I not looking to do the full "Mike Grant" but I would like to add a few details and improve the look of parts especially so they more closely represent the a/c as seen in the artwork.
The most immediate think I noticed was that though the upper wing radiator lips are nice and thin with the vanes moulded in the lower ones are thick in comparison, essentially narrowing the intake. Looks to me someone booboo'd added the lower half of the vanes. Anyway 5mins with a file reduce the thickness of the lower lips and the vanes, now too short, replaced with card. I also added the radiator itself if only to blank off the wheel wells.
I rustled up an IP the old fashioned way (drilling holes in thin card) from the pic Brews linked. Most of the details appeared quite flat and can be painted on, therefore I only added the throttle, headrest and replaced the moulded radar equipment with larger boxes. As there will be pilots in there it's not worth adding anything further, I did treat them to more comfy sets though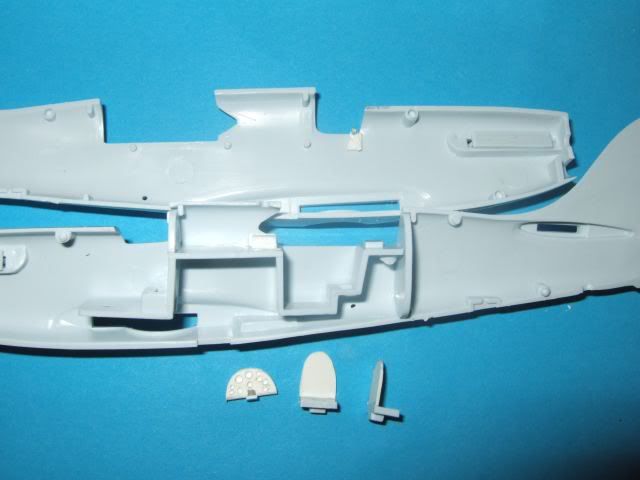 Apart from that I've done the boring stuff like sanding the radar pods and the bombs. Need to make some decisions about my crew, frankly I don't think the Airfix guys are up to it.