Thanks for that picture Andrew - it will come in useful. Here are some progress pictures - mostly work that has been done on the baseboard rather than the craft itself.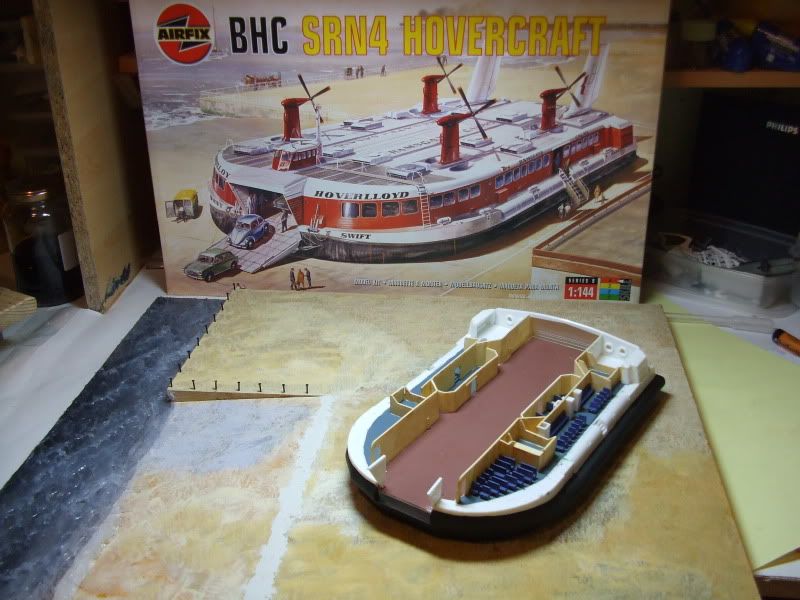 The base is just an old off-cut of MDF, the ramp is a piece of corrugated cardboard (with the corrugations flattened out).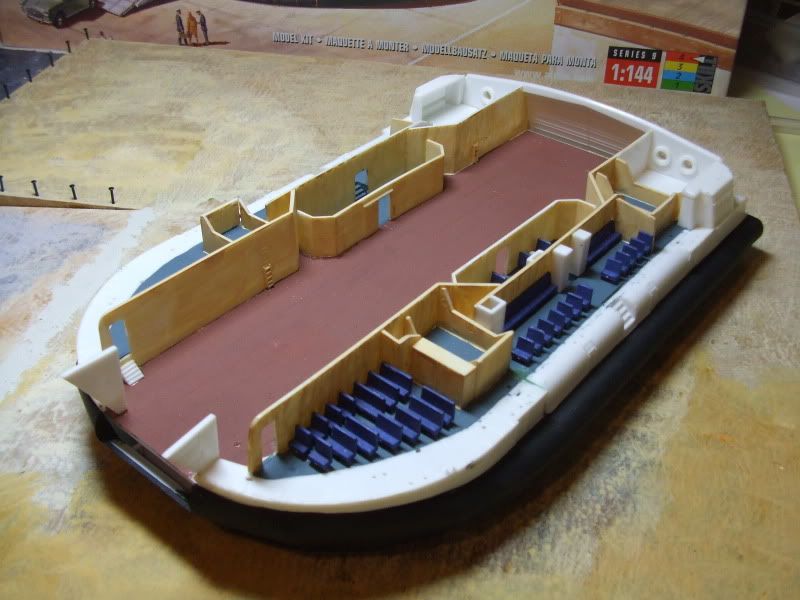 The - yet to be painted white - fence posts are Hornby track pins - I will use rigging thread or stretched sprue for the railings.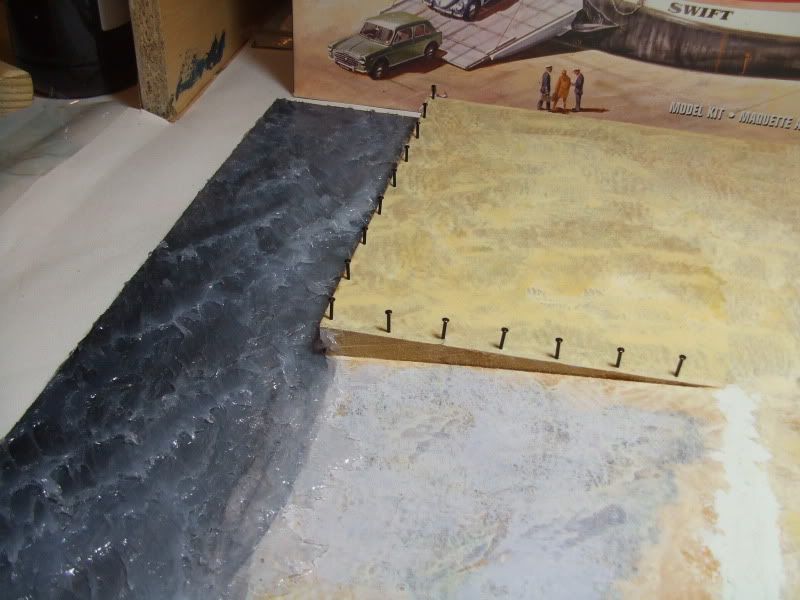 I've used Squadron white putty to fill the gap between the ramp and the baseboard - it still needs to be profiled and then painted.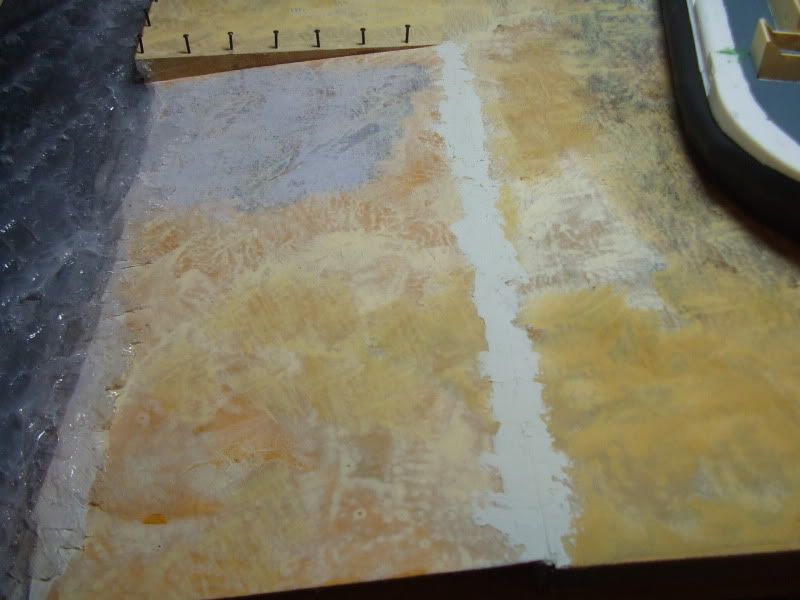 The "water" is just Wickes Bathroom Silicone sealant, laid out in long strips and then immediately scuffed up with a serrated plastic tile adhesive tool. The baseboard was roughly painted with those large kiddies acrylic tube from The Works - a wet mix of black, white and violet. The same type of paints were used for the rest of the baseboard to give an impression of the concrete surface rather than an accurate representation - largely because I don't know how to do that and couldn't be arsed even if I did.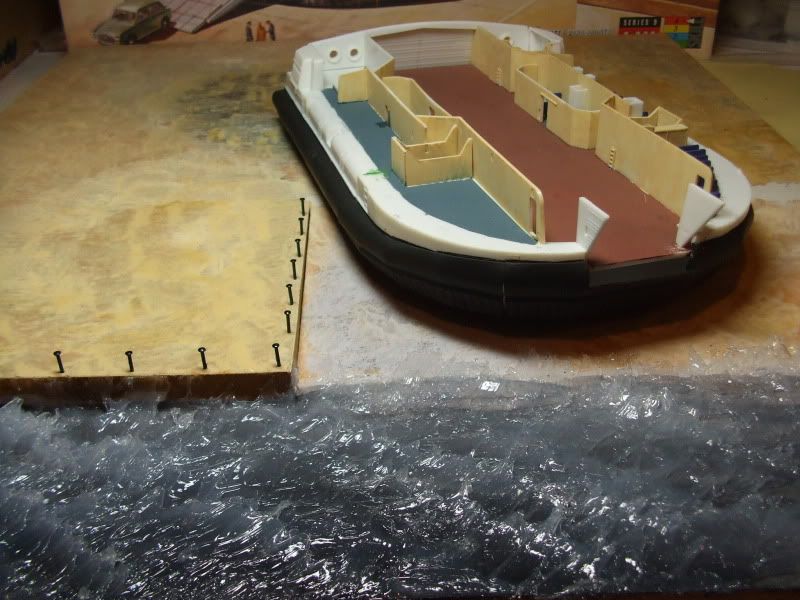 The baseboard is 515mm deep by 450mmm wide.
Cheers for now.
Al.
Al.