Dazzled wrote:
There are a few 1/350th Narvik Class destroyers around although, oddly, not a specific kit of Z33. The best bet is probably Dragon's Z32 as it's configuration is very close to her sister ship. The Z31 from the same manufacturer should be avoided as it comes with a one-off single gun forward turret only fitted to this specific ship. Reviews suggest that these Dragon kits are very good, if a little complex, and include photo-etched parts as standard.
The other alternative is Trumpeter's offering. This has been produced as 3 different versions (Z25, 30 and 43) although they'd all need significant work to create an accurate Z33. Heller also produced a Narvik Class in 1/400th but that's clearly older and much less well detailed.
Hope this helps
Excellent information Darryl and very helpful indeed (I know very little about Kriegsmarine destroyers) so perhaps a Dragon Z32 if you spot one at SMW Matt.....
beany wrote:
TomW wrote:
mattbacon wrote:
TomW wrote:
Though I know Al has one under way so perhaps it would be easier to get that one finished.

Now, listen to yourself, Tom... think about what you're saying
;-P
bestest,
M.
You may have a point Matt....
(please don't kill me Al
)
Regards
Tom
What, this barely started 1/32 Lodela Beau you mean, you cheeky gits - you'll both be 'aving yer own Black Friday if you ain't careful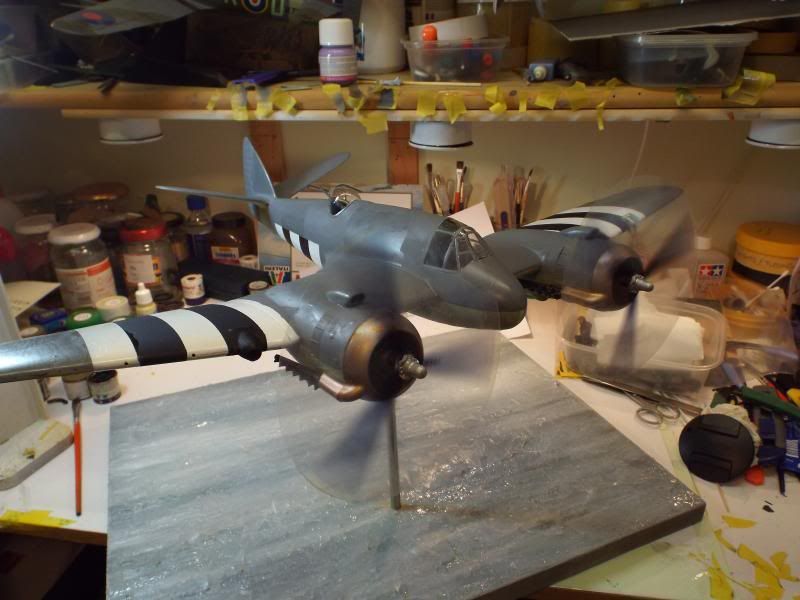 I've actually bought the new Airfix Beau mainly to inspire me to complete the 1/32 one as well, and do it in a similar
scheme and squadron codes, as the old decals completely disintegrated so I'm left with nothing for the moment.
Tom knows I was going to do my own forced perspective display of 1/32 Lodel in front of 1/48 Tamiya TF.X in front of the
Airfix old TF.X which can now be the new TF.X. I probably still will for displaying these at home, but would love to
contribute to the diorama if it becomes a plan for 2016.
Cheers
Al.
EDIT: Whoopee - I've just looked on Hannants and they have Aviaeology decals in 1/32 for 404 Sqn Black Friday machine or the one I had already started on my Beau - Canadian Squadron in Coastal Command
https://www.hannants.co.uk/product/AOD32002M
https://www.hannants.co.uk/product/AOD320101
Roll on payday - or could I get these at Telford do you think - any suggestion which trader might have them please?
I've just ordered the same Black Friday set in 1/72 from Hannants for collection at the show - they give a ten percent discount on the price if you do that
you have to set up a 'collect from show' postal address with them and then they bring it along and you pay them at the show.
I'm starting to think this idea could be a go-er chaps.
Regards
Tom