This is a two in one thread as I will be building both of these aircraft for the display.
I've only got a single reference shot of each plus a few bits of anecdotal evidence regarding instrumentation etc so there is a lot of guesswork involved, please if anybody has anything that could help I'll happily snap your arm off to get it!
Hurricane:
This is the only image I have of a Met Hurricane from RAF Coastal Command 1936 - 1969 by Chris Ashworth, note the strange addition to the upper wing surface, apparently the Met instrumentation was fitted to the starboard cannon bays, I also cannot make out any cannon barrels so it is quite possible that these Met birds were unarmed:
This is where I am with recreating this so far: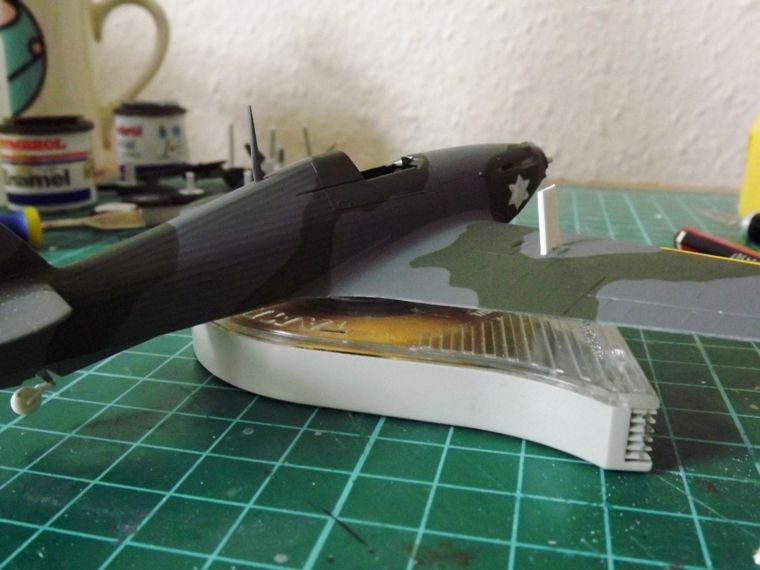 Spitfire:
The image from the same book:
Note the shortened cannon muzzle on the nearside, as far as I can ascertain this was for the electrical resistance barometer fitted in the cannon bay, Im guessing that the other side would be similarly modified for flight characteristics if nothing else.
The Spitfire will be built from a Italeri MkVII kit purchased specially for the task.
Regards
Tom