I have attended a few Gala's at the Severn Valley Railway lately but have been rather remiss about sharing some of the pictures with you. So I will put that right with a small selection from the last year or so.
First up, class 7P "Britannia" No 70000. Following nationalisation, British Railways continued to build locomotives to designs from the grouped companies. Following comparison trials with these locomotives, the best features of each where combined to build engines to various standard designs.
Britannia was the first locomotive built to a standard design for British Railways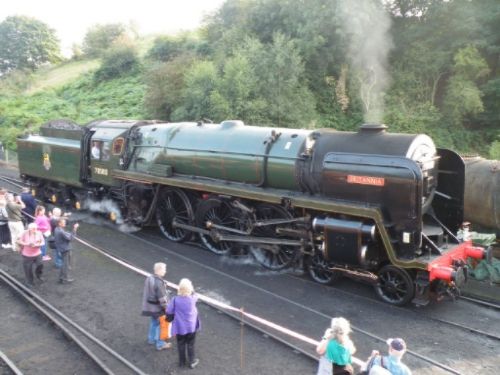 "Britannia" and "Sir Kieth Park".
"Sir Kieth Park" is a rebuilt Battle of Britain class locomotive. Originally built in 1947 with a streamlined outer casing, The streamlining was later removed in 1950, (hence the rebuilt) to give a more conventional appearance.
Three pictures of "Sir Kieth"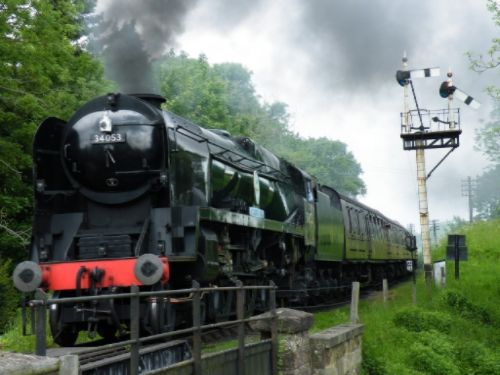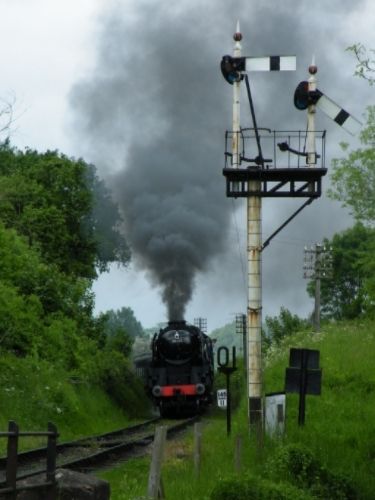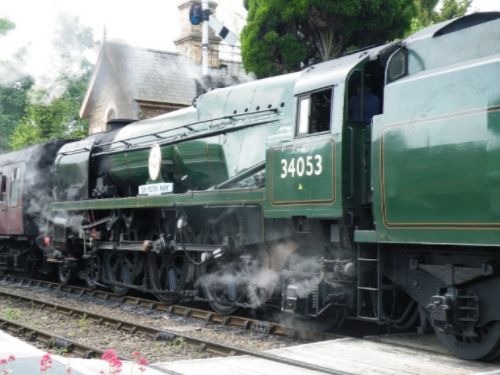 43106. An Ivatt 4MT 2-6-0. The MT standing for Mixed Traffic.
A pre-War L.M.S. design. but the loco was actually built Post.War by British Railways.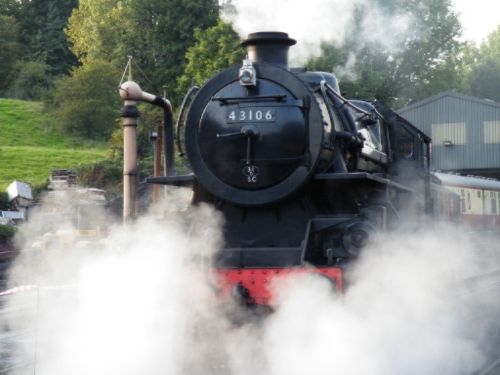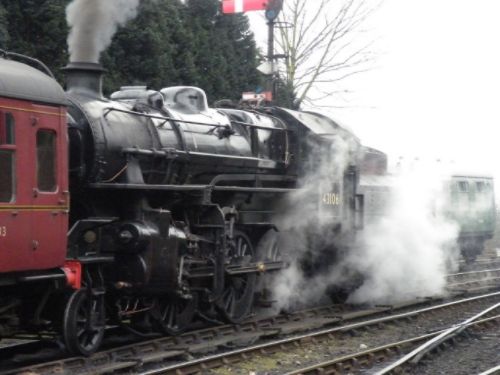 A "New Build" 2-6-2MT. A recreation of a large mainline tank engine. An extinct class.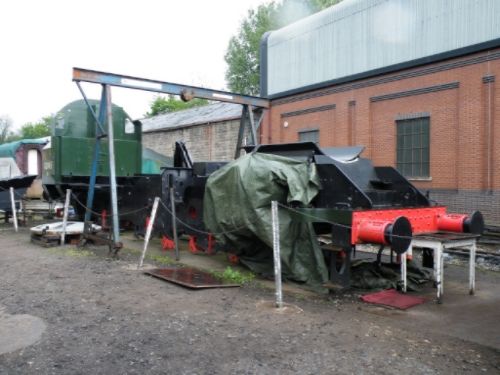 2857. A G.W.R. heavy freight 2-8-0 typically used in the South Wales coal fields.
7812 "Erlestoke Manor". Great Western Railway 4-6-0 designed for use on secondary Mainlines. A design that absolutely stinks of G.W.R. passenger locomotives.
The second picture demonstrating why even I wimped out at this particular show.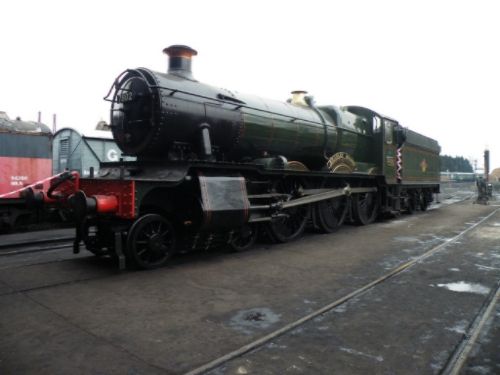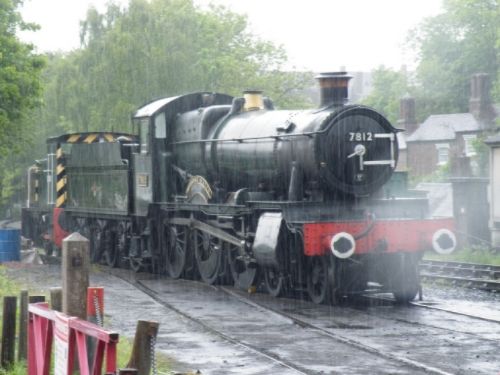 A G.W.R. 1400 side tank class 0-4-2. Built for push-pull use with an auto trailer carriage on rural branch lines.she is seen here in slightly unusual situation between two auto-trailers, pushing and pulling at the same time.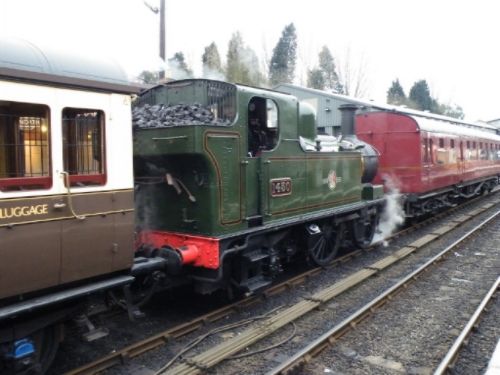 D1015 "Western Champion". Unusual for Britain the class 52 was Diesel with Hydraulic transmission, most British mainline Diesels had/have electric transmission.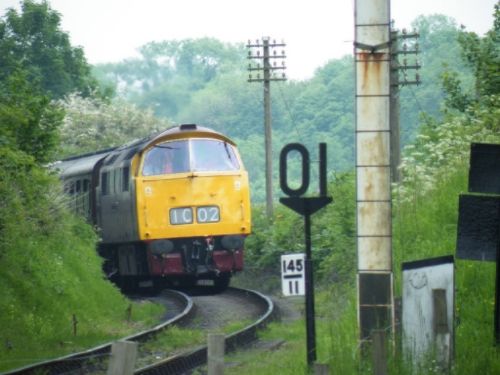 D1015 Western Champion masquerading as Western Nobleman.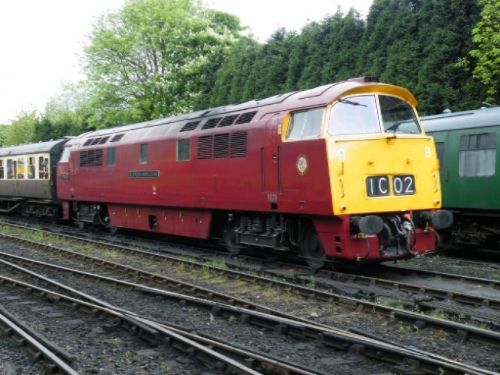 D1013 Western Ranger out of service having broken a shaft of some sort.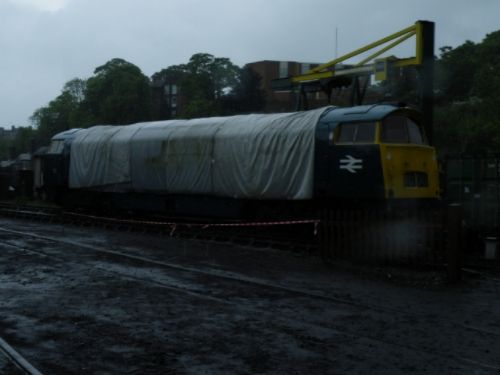 Class 20. Known as "Choppers" as they have a cab at only 1 end. A fairly light weight goods engine with a power output of only 1000b.h.p. Usually they are operated in pairs with the cabs to the outside.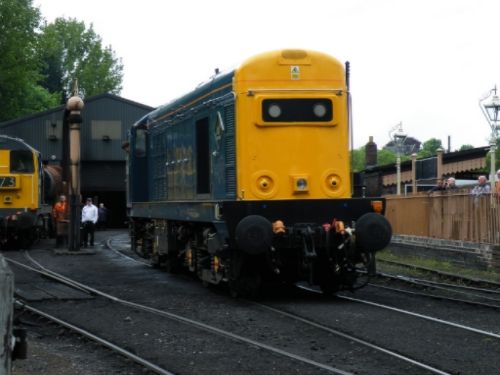 46045.The Peaks came in 3 classes, 44, 45 and 46. Though strictly speaking only the 44's where peaks as they where all named after British mountains. The 45's and 46's where very outwardly identical machines but different enough technically to warrant separating them into other classes. Power output was 2300-2500 b.h.p. with a top speed of 90 m.p.h.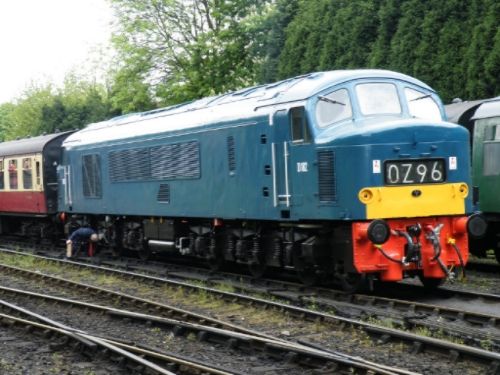 Class 50. 50049 "Defiance". Originally introduced for the West Coast Mainline, but were displaced following the electrification of the line. They were transferred to the Western Region to replace the class 52's. Unreliability plagued them following their transfer, and they were rebuilt with less complex electrical gear, which improved them considerably. All 50's were eventually named after famous Royal Navy warships.
55019 "Royal Highland Fusillier". One of the famous Deltic's. Two engines. 3300b.h.p. 100m.p.h. cruising. Enough said.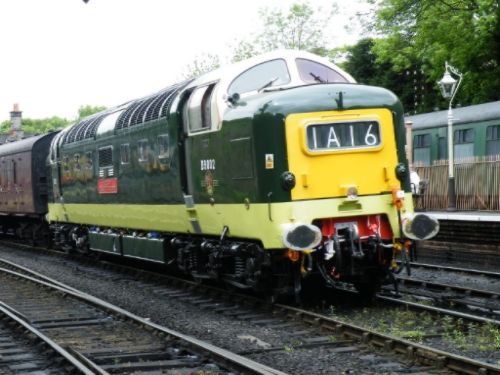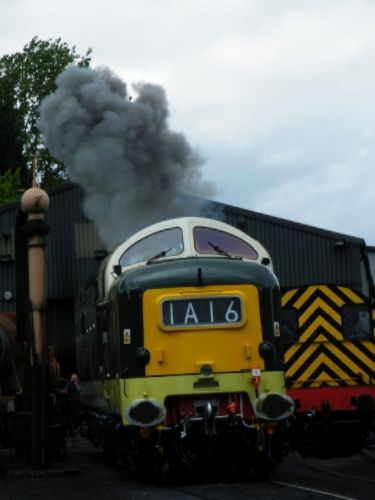 Best seat in the house?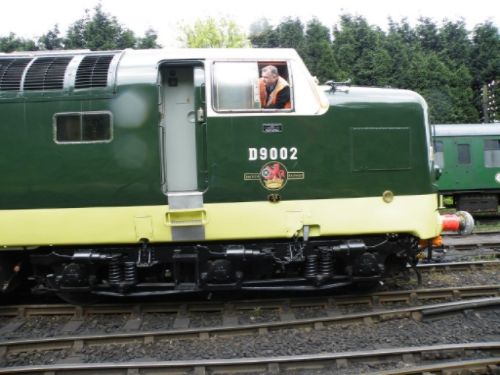 Class 73. Electro-Diesel. Primarily a third rail electric locomotive used south of London from Kent as far as Southampton. They where also fitted with a small diesel engine of 600 b.h.p., this small size makes them very popular with some of the smaller preserved railways were powerful and thirsty loco's would be impractical. This one was returned to service and earns its keep with network rail.
Bridgnorth station engine shed, 31452, 55019 and an 08.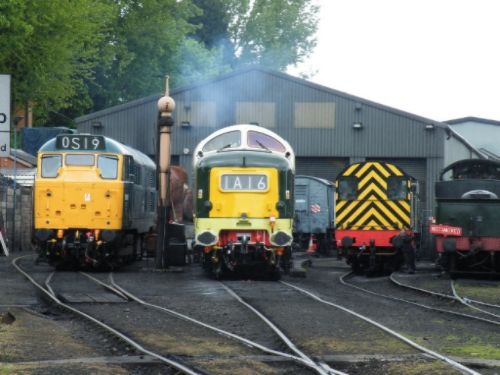 Honda CBX550 1982-87 120mph, an early example with twin enclosed front disc brakes. It is always worth checking the car parks at heritage lines, classic cars and motor bikes are often to be found sitting quietly, waiting to be identified by those who know what they are looking at.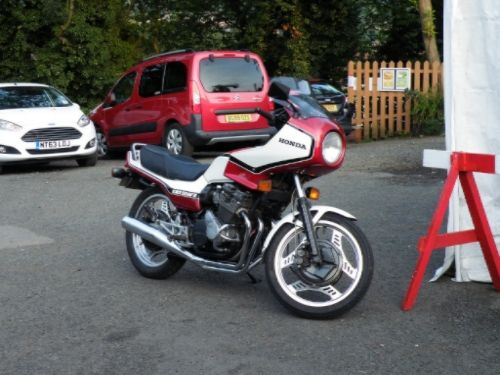 Please feel free to ask about any of the above.